WannaCry cyber attack is not over yet, say experts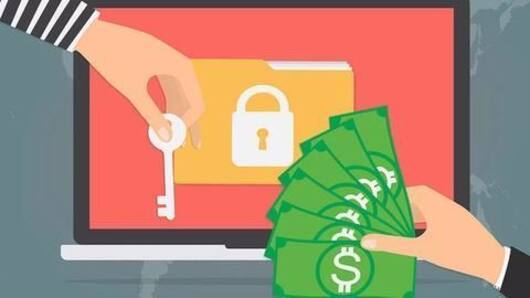 Technical departments of organizations have been working very hard to restore infected computers that have fallen prey to the infamous ransomware virus called WannaCry.
The ransomware attack might have slowed down at present but there are heavy chances it will get back as soon as the week kicks in, wrecking havoc to more computers in its wake.
Here's all you need to know.
In context
Will ransomware 'WannaCry' make organizations cry again?
Damage
Full extent of damages is still not known
Cybersecurity experts believe that more than 200,000 computers have been infected by the virus and the full extent of damages are still being collated.
The virus mainly targeted devices that are constantly used in operations that run round the clock, therefore, making patch installation difficult, and out-of-date workstations, which firms tend to not upgrade as their usefulness don't justify the expense required.
Comeback
Chances of another attack are eminent
Security analysts believe that the new versions of this virus will emerge very soon.
Europol Director Rob Wainwright was quoted saying, "At the moment, we are in the face of an escalating threat. The numbers are going up; I am worried about how the numbers will continue to grow when people go to work and turn (on) their machines on Monday morning."
Love Tech news?
Stay updated with the latest happenings.
Notify Me
Ransomware
WannaCry, WanaCrypt0r 2.0, WannaCry and WCry
WannaCry is a ransomware that gets into your computer, encrypts files; demanding payments in Bitcoins to give the access of the computer back to its owner.
What makes WannaCry more troublesome is the fact that it is also a worm i.e. when it gets into a computer, it also starts to look for other computers on the same network, which it can creep into.
Higher demands
An updated ransomware making steep demands
The risks are running high because not only can the attackers release a new version of the worm, this can also become a cue for other hackers to release their own versions mimicking the way the malware starts to replicate itself.
Chances are the ransom demands in the fresh wave would be higher than what is being asked for right now.
India
India readies itself for WannaCry
The Ministry of Electronics and Information Technology has kick-started a "preparedness and response mechanism" to make sure that, if WannaCry makes its way to the Indian shores, we are prepared for it.
The CERT-IN (Computer Emergency Response Team) has been instructed to acquire "all the information of the reported ransomware."
24 May 2017
NKorean group likely behind WannaCry, but possibly no state hand
Cyber security firm Symantec Corp said they are fairly sure people associated with Lazarus, a group believed to be working for North Korea, is behind the WannaCry attack.
There are similarities in code and internet connections with the 2014 Sony hack, committed by the same group.
However, some factors, including demand for payment, might mean Lazarus isn't working for the government in this case.