Uber brings custom Snapchat filters to woo Indian riders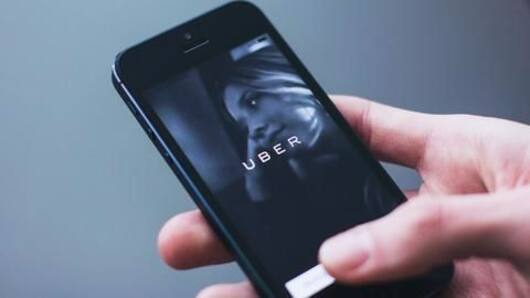 In a bid to increase its appeal, Uber India would now incorporate Snapchat in its app.
As per Uber, customers often book a ride to go and meet someone; with this Snapchat experience within Uber app itself, passengers now can "have a little fun getting to know that someone."
The feature will be available for both Android and iOS users.
Here's all about it.
In context
Uber wants you to Snapchat your cab journey
Fun ride
Making a normal ride more fun
This new integration will let the Snapchat users in an Uber use its customized selfie filters and they will be able to send it to their friends as well.
The selfie filters that will be available in this Uber-Snapchat platform will mainly include ETA filters and Uber ride filters. There will be a surprise filter as well, which has not been disclosed yet.
Easy
Here's how it will work
Once the app starts rolling out the update, the Uber users will be able to see the Snap card in their Uber app's feed.
There will be three options - ETA filter, Uber ride filter, and the mystery filter. After the user chooses one filter, the app will direct them to Snapchat and through that users can apply the intended filter.
Love Tech news?
Stay updated with the latest happenings.
Notify Me
Experience
Personalizing the Uber experience
"Besides helping riders get to their destinations, we want to focus on the trip experience itself and make sure riders enjoy the journey," Apurva Dala, Head of Engineering, Uber India said.
"Technology is helping us personalize every ride, making the experience fun and delightful. With this integration, our riders can now Snap along the way and share their Uber moments," he added.
NBC
Snapchat now wants to make content for the mobile generation
Snap, the parent company of Snapchat, has been experimenting with the TV-style short form videos, including some projects related to NBC's Saturday Night Live, as part of a deal with NBCUniversal, which has recently invested $500 million in Snap.
NBC is also set to deliver a daily news program for Snap later this year, according to reports.