Apple plans dedicated chip to handle all its AI needs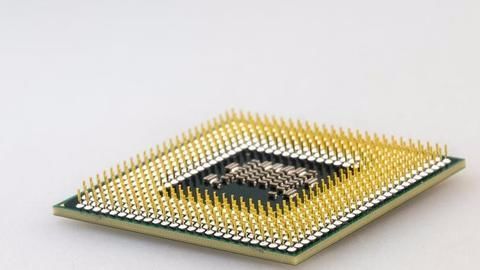 In near future, artificial intelligence is going to be a big part of our day-to-day life and this will be a natural progression, as we will want our devices to be more intuitive and tuned to our needs.
Apple already had started with Siri way back in 2011 and now, it's planning an exclusive AI chip for its devices.
Here's all about it.
In context
Apple's AI initiative shows where technology is heading
AI
The "Apple Neural Engine"
According to reports, the Cupertino-giant is developing a processor to handle all AI-related tasks on its devices and this will significantly improve functions that now partially rely on human intelligence.
This chip, dubbed internally as the "Apple Neural Engine", will be the next big leap for Apple, giving it the edge it needs over Google and Amazon in the AI race.
Google
Staying ahead of the competition
Google and Amazon have been aggressively pushing AI into all their devices, as they have realized that this is where the demand lies and Apple has been lagging behind in this aspect.
However, with this AI-enabled processor, Apple plans to get itself back in the game with a more sophisticated integration than what is being currently offered by its market peers.
Love Tech news?
Stay updated with the latest happenings.
Notify Me
Battery
Added bonus, better battery performance
Currently, Apple's AI relies on two different chips in the module for its needs, the main processor, and the graphics chip.
A dedicated module, just for AI, will not only make the device more capable but the battery performance will also improve, as the device won't exert pressure on two components at the same time when it has to get its AI work done.
AR
Powering future plans
Apple's plan of autonomous driving technology and Augmented Reality will also get a huge boost from this initiative.
Apple has been hiring heavily in the recent past to get both these projects on overdrive, as its competitors have already managed to make significant breakthroughs; while it's still lagging behind in the experimental stage improving its products for the grand surprise.
iPhone
Now we wait and watch
According to reports, Apple plans to integrate this chip in all of its devices and has already tested it on iPhones. However, chances are slim of it getting featured in their anniversary edition iPhone.
Facial recognition in photos, speech recognition and predictive keyboard of the iPhones will be handled by this chip and third-party developers will be given access to offload their AI-related tasks.