Would AMD's Ryzen 9 be the most powerful CPU?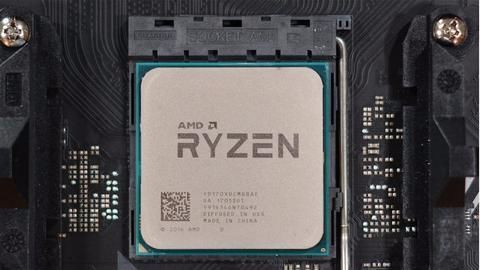 Chipmaker AMD unveiled its new 16-core Ryzen 9 series 1998X CPU which will take on Intel's 18-core Skylake-X Core i9, which was released a day earlier.
AMD said during the Computex press event in Taipei that the new CPUs would start shipping in summer 2017.
The Ryzen 9 CPU, codenamed "Threadripper," could possibly be the most powerful consumer CPU ever introduced.
In context
The most powerful CPU?
Specs
Ryzen Threadripper features top of the line specifications
The Ryzen Threadripper features up to 16 cores and 32 threads, 64 PCIe 3.0 lanes, and quad channel DDR4 memory.
It will form a part of AMD's high-tech desktop X399 platform, which was unveiled by the company the same day.
Motherboards supporting the CPU will be launched by top Taiwanese brands, including Asrock, Asus, Gigabyte and MSI once the chip starts shipping.
AMD's market share falls, tries catching up to Intel
The Ryzen Threadripper's release comes as AMD attempts to catch up to CPU market leader Intel. Last year, AMD's market share in desktop PCs dropped to 13%, its lowest in a decade, according to the International Data Cooperation. Intel's market share stands at 87%.
Love Tech news?
Stay updated with the latest happenings.
Notify Me
Details
Where do Intel's i9 models stand?
The Core i9-7800X, with 6 cores, will come with 28 PCIe lanes, a 3.5Ghz base overclockable to 4.0Ghz.
The Core i9-7820X, with 8 cores, will have the same features, but a 3.6Ghz base overclockable to 4.5Ghz.
The Core i9-7900X, with 10 cores, will have 44 PCIe lanes, a 3.3Ghz base overclockable to 4.5Ghz.
The specs for the top-end 12 core Core i9-7920X is unknown.
Cost?
Ryzen Threadripper's price hasn't been revealed
"We really believe we're bringing a new class of performance to the eco-system," AMD CEO Lisa Su said during the Ryzen Threadripper's launch.
The Ryzen Threadripper is expected to be priced very competitively against Intel.
The Intel i9 10-core chip costs around Rs. 64,000 while its 16-core and flagship 18-core variants cost around Rs. 1 lakh and Rs. 1.28 lakh, respectively.
Explained
Should you buy the AMD Ryzen Threadripper or Intel i9?
The decision to buy a CPU with 16 to 18-cores depends on what you do.
According to PC World, "If you primarily play games, a mega-core PC isn't likely to yield the performance you'd expect."
However, if your work requires you to edit video, render 3D and multi-task heavily, having additional cores make sense as they will reduce waiting times.