Study reveals AI can predict time of death rather accurately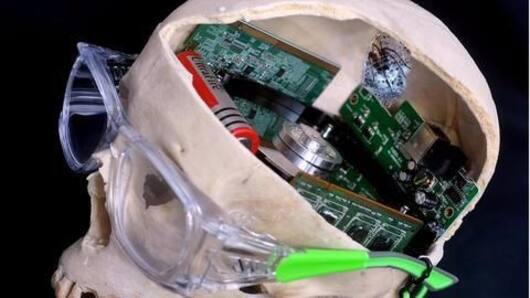 Researchers at the University of Adelaide, Australia, have developed an AI software which can predict how long a person will live pretty accurately after analyzing photos of the person's organs.
The study is the first of its kind in the sense that the AI software entirely relies on clinical imagery to calculate the longevity of a patient.
In context
Meet the AI which predicts time of death
The AI does what doctors aren't trained to do
"Instead of focusing on diagnosing diseases, the automated systems can predict medical outcomes in a way that doctors are not trained to do, by incorporating large volumes of data and detecting subtle patterns," said Luke Oakden-Rayner, a PhD student at the University of Adelaide.
The study
Details of the study
The researchers used the AI software to analyze the organs of 48 patients, and the software predicted which of them would die within five years with an accuracy of 70%.
The AI's most accurate predictions involved people with chronic conditions like congestive heart failure and emphysema, a lung condition which restricts airflow making it difficult to breathe.
Love Tech news?
Stay updated with the latest happenings.
Notify Me
This might pave way for improved tailored treatments
"Predicting the future of a patient is useful because it may enable doctors to tailor treatments to the individual," added Oakden-Rayner.
Method
How does the AI do it?
The AI uses deep learning techniques to analyze full body CT scan images.
It analyzes brightness levels of pixels within each scan, assigns a value to them, and looks for patterns within these values.
However, the researchers, as of now, have been unable to identify what the software was seeing in the images to make its predictions.
Immense potential for future applications
"Our research opens new avenues for the application of artificial intelligence technology in medical image analysis, and could offer new hope for the early detection of serious illness, requiring specific medical interventions," said Oakden-Rayner, emphasizing future applications of the technology.