ISRO looking to transform communications with GSAT-19 and the GSAT-11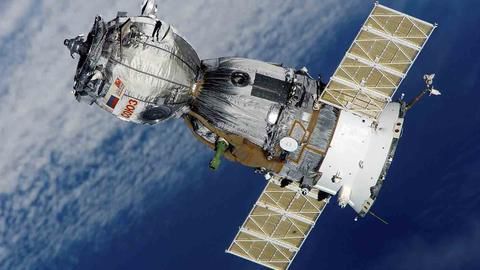 ISRO's forthcoming endeavours - the GSAT-19 and the GSAT-11 satellites could be the "game changer communications satellite for India".
It could transform communications for the digital India and could change the face of internet services and streaming.
If successful, 1 standalone GSAT-19 satellite will be comparable to having a "constellation of 6-7 of the older variety of communication satellites in space".
In context
GSAT-11, GSAT-19- Game changers of India's communication landscape
New innovations
How does the GSAT-19 hope to transform India?
Amongst its innovations, the GSAT-19 won't have any transponders but will use a whole new way of beaming data.
What this essentially means that unlike old times when "the entire country was lighted with a single beam that meant all users had to share the same bandwidth", now there will be 8 beams.
This will allow "6-7 times more data can be beamed down".
GSAT-11
Meet the big brother GSAT-11
GSAT-11 is a large planned Indian geostationary communications satellite that will see the launch this year.
The GSAT-11 panels are the biggest ever made by India.
This mighty satellite will effectively have 32 beams streaming data.
This would serve as a platform for many satellites working in unison and will revolutionize the way satellite-based Internet is streamed in India.
Love Tech news?
Stay updated with the latest happenings.
Notify Me
GSAT-19 innovations
The GSAT-19: Test bed for many technologies
Many new technologies will be tested through GSAT-19 which will be the first to use indigenously-made Lithium-ion batteries.
The GSAT-19 will carry Geostationary Radiation Spectrometer (GRASP) payload.
Its observations will help learn how to make space-based parts more radiation immune.
GSAT-19 will boast of certain advanced features like "miniaturised heat pipe, fibre optic gyro, Micro-Electro-Mechanical Systems (MEMS) accelerometer".
Special vehicle for a special passenger- GSLV Mk-III
The GSAT-19 will be ferried by the Geosynchronous Satellite Launch Vehicle Mark-III (GSLV Mk-III). The GSLV Mk-III is getting attention as it weighs equivalent to the "weight of five fully-loaded Boeing Jumbo Jets or as much as 200 fully grown elephants".
Launching dreams
GSLV Mk-III success: India will finally send astronauts to space
The GSLV Mk III is all set to be launched by ISRO on 5 June 2017 from Andhra Pradesh's Sriharikota, bringing India a step closer to ferrying its astronauts in space.
The ISRO hopes to seek Rs 12,500 crore from the government to "station Indians in space after flying them from Indian soil"
Only Russia, USA and China have tried sending astronauts into space.