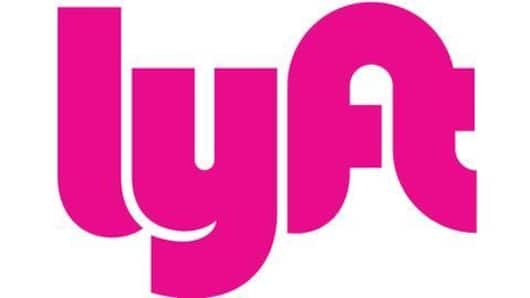 Lyft signs its third partnership with a self-driving tech firm
Ride-hailing company Lyft announced a new partnership with Boston-based autonomous self-driving car start-up NuTonomy with the aim of eventually putting thousands of autonomous, on-demand vehicles on the road.
They also plan to launch a limited pilot programme in Boston soon.
This is the third partnership with a self-driving tech firm that Lyft has entered into, the other two being Alphabet's Waymo, and General Motors.
A brief introduction to NuTonomy
NuTonomy is a self-driving tech company with a focus on software. Founded by MIT engineers in 2013, the company has been operating autonomous taxis in Singapore on a pilot basis since 2016, marking the first time a self-driving service has been offered to the public.
Love Tech news?
Stay updated with the latest happenings.
Yes, notify Me
Details of the Lyft-NuTonomy pilot programme in Boston
While the Lyft-Waymo partnership was aimed at publicly introducing self-driving tech, it appears that Lyft and NuTonomy will be the first to roll out self-driving cars on a pilot basis in Boston.
The pilot programme, to be rolled out in a few months, will use Renault Zoe EVs modified by NuTonomy, and will focus on collecting data on rider interaction with the service.
NuTonomy wants more experience
"We don't really know in detail how riders are going to engage with autonomous vehicles because, frankly, we just don't have that much experience," said NuTonomy co-founder and CEO Karl Iagnemma, emphasizing the importance of the Boston pilot project for collecting data.
Lyft's trysts with self-driving tech firms
Unlike rivals Uber, Lyft decided to avoid the complications of developing their own self-driving technology.
Yet, anticipating a growing interest in self-driving cars, Lyft partnered with General Motors in January 2016, with GM investing $500 million with the aim of eventually rolling out autonomous Chevy Bolts through Lyft's platform.
In May 2017, Lyft also partnered with Alphabet's Waymo for developing self-driving tech.
Details about work being done will not be disclosed
"We are not disclosing the details of the work we are doing with each partner. Overall, we're partnering with leaders in this space who share a vision of solving transportation issues and positively impact the future of our cities," said a Lyft spokesperson.
Lyft CEO's vision of the future of ride sharing
While the partnership between Lyft and NuTonomy will initially focus on research, Lyft co-founder and CEO Logan Green envisions a future where car ownership is optional.
Green's vision entails a future where ride sharing accounts for over 80% of all vehicle miles travelled, with autonomous vehicles making up the bulk of this ride sharing economy.
Jaguar Land Rover supplies $25mn, cars and tech to Lyft
Ride-hailing company Lyft recently raised a massive $600mn, including $25mn from Jaguar Land Rover.
Apart from funds, it is also providing lift Jaguar and Land Rover vehicles, and will work together on Lyft's autonomous car project.
Uber is also exploring self-driving technology, but Lyft has an upper hand as its rival is struggling with several issues including sexual harassment allegations.