Pornhub knows what you like in your special "alone time"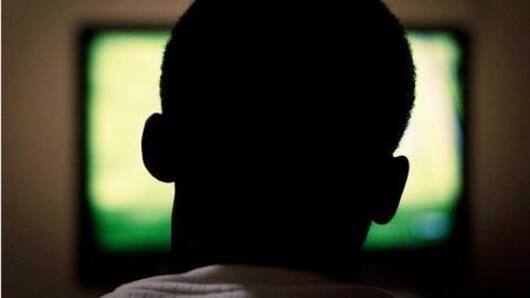 You can catch a liar by asking a singular question, "Have you ever watched porn?" The honest answer would be "YES", if it's not; major chances are he/she is not being truthful.
FYI, Pornhub turned 10-year-old on May 25 and to jazz things a bit, it has now released a detailed report of what porn connoisseurs…err...rumble with?
Here's all about it.
In context
Pornhub, 10 years of being an amazing friend
Users
You are not the only freak in town
Pornhub has 75 million daily users from all around the world and how they access it shows a radical change in how we see content, NSFW or not.
Pornhub noted that in 2008, only 1% users logged in with phones and in 2017 it's 75%.
It currently hosts around 10 million videos and 1.5 million hours of content. Whew! That's a lot of porn!
Speed
It's good Internet, that's all it is
In 2007-08 people spent an average 12-13 minutes on Pornhub during each visit, in 2017 it's 9 minutes and 46 seconds. Don't worry it's got nothing to do with your mojo. The website attributes it to better Internet speed across the world.
NSFW connoisseurs have given more than 6.9 million comments on videos, showing their appreciation for the artists (Good porn is art. Period.)
Love Tech news?
Stay updated with the latest happenings.
Notify Me
Top three
What sets things in motion
The top three porn categories are "Lesbian", "MILF" and "Amateur".
2007-10 saw "Amateur" at the top spot, while it was briefly interrupted by "Teen" in 2011 and then came the time of "MILF" from 2012-14; from there to 2017, it's "Lesbian" all the way.
But what really gets the funk on for millennials are "Cosplay" (you know...dressing up as fantasy characters…of course you know!).
Weird
Okay, that was really out of the blue
Pornhub pointed out some quirky observations as well, e.g. traffic grew 10% when Trump became the President (must be the absolute need to relieve stress) and there was a 17% traffic drop in the evening after Valentine's Day.
Usually, traffic goes up the most during midnight.
One of the really weird observations is, during Father's day search with keyword "dad" and "daddy" spiked 1,361%.
Net neutrality
"Faster, faster, faster"
PornHub is one of the biggest advocates of net neutrality so that the good folks can watch porn in peace and Corey Price, VP at Pornhub said something really badass while announcing it.
"No one in the porn industry ever yells 'slower, slower, slower,'" he said. "We're much more accustomed to 'faster, faster, faster.' Here at Pornhub, we want to keep it that way."