Two-factor authentication: Protect your online accounts against hackers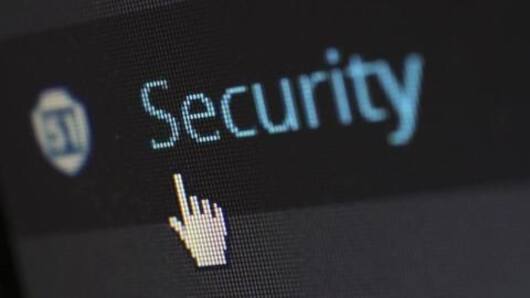 Considering the fact that every second one or more accounts are getting hacked across the world, a little bit of precaution won't hurt.
One of the basic and easiest ways to safeguard oneself online is to activate the two-step verification or 2FA, which provides an added layer of security to virtual accounts and prevents unauthorized intrusion.
Here goes step-by-step instruction for the major platforms.
In context
Two-factor authentication for added layer of online security
Instagram
Instagram, protect your image
Go to your Instagram profile and click on the menu button, which resides on the upper right corner, scroll down to the "Account" section and here you'll find the "Two-Factor Authentication"; click on it and then toggle the "Require Security Code".
Now, every time you want to sign into this profile, a login code will be sent to your registered phone number.
FB
Facebook profile hacks are more common than you think
To activate 2FA on Facebook, go to https://www.facebook.com/settings?tab=security.
Once you're here, you'll see "Two-factor authentication" option under the "Security Settings" section.
Register your phone number here; it'll ensure you receive a code or a push notification every time you log in so that you can allow or cancel login attempts.
You can also add personal devices as trusted devices for seamless login sans codes.
Love Tech news?
Stay updated with the latest happenings.
Notify Me
Twitter
Tighten security on your Twitter handle
Simply go to https://twitter.com/settings/account.
You will notice a "login verification" option here under the "Security" tab; just click on it to go through the process.
You can also avail backup code, which you can use when there is no network or Internet is available on your device or a temporary app password that allows logging in from other devices but expires after an hour.
G-Suite
Gmail, Google drive, YouTube and others
Instead of going through each of the G-suite meticulously, just go to https://www.google.com/landing/2step/ to set up 2FA for the entire shindig.
Click to get started, provide your phone number and go through the procedure. Users can also use "prompts" for "Yes" or "No" in every login attempt.
If you want to go nerdy, you can also generate a Security Key with a USB stick.
WhatsApp
Your WhatsApp can also be easily compromised
Go to the Settings section of WhatsApp and click on "Account", from here you have to select "Two-step verification" and then "Enable" it.
Enter the 6-digit PIN that you want to be asked for when you register your phone number with the platform, you can also add your email address as an added safety measure and receive the necessary security code in your inbox.