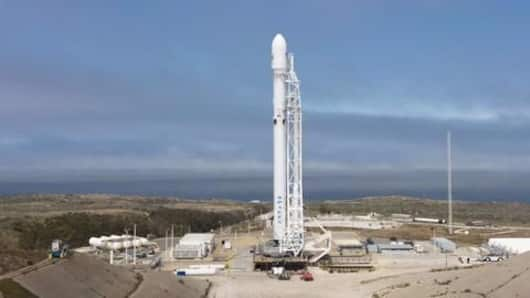 SpaceX's Falcon 9 carries 10 communication satellites into space
SpaceX's Falcon 9 successfully launched into orbit from California on June 25, carrying with it 10 communications satellites.
The rocket took off from Vandenberg Air Force Base at 1:25pm local time. It was carrying a second set of satellites for Iridium Communications.
Two days earlier on Friday, SpaceX launched a Falcon 9 from Cape Canaveral, Florida, pushing a communications satellite for Bulgaria into orbit.
Elon Musk's formula for reusable rocket components
For both rockets, components came down to earth in reusable form, for which SpaceX founder Elon Musk has batted.
On the June 23 launch, the rocket's first stage landed on a ship in the Atlantic and was recovered. For the next on Sunday, the first-stage booster returned and landed on a ship in the Pacific.
This is aimed at cutting down cost of launches.
SpaceX on Iridium's contract for launching 75 more satellites
SpaceX will also handle six more launches for Iridium, in which it will carry another 75 satellites into orbit. The whole procedure is worth about $3bn.