Science
MIT launches new drones that switch between flying and driving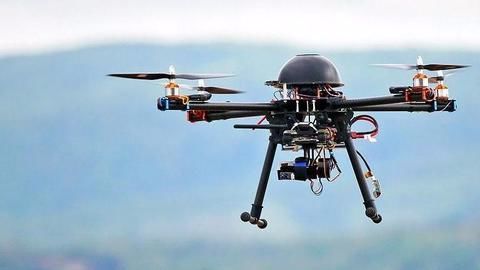 Scientists and researchers from the Massachusetts Institute of Technology (MIT) have successfully developed a fleet of eight robotic drones that have the dual capability to fly through air and travel by land.
The new drones will have features to navigate through skyscrapers and efficiently steer through parking zones, landing pads and no-fly zones.
They will be able to navigate both ground and overhead obstacles.
In context:
MIT's new drone fleet travel by air, land
What are drones?

Drones, known as unmanned aerial vehicles (UAV), are used to avert human intervention in carrying out aerial tasks. They can be used to gain real-time imagery of land and in situations or areas where it is risky to use manned

flights

.
30 Jun 2017

MIT launches new drones that switch between flying and driving
Love Tech news?


Stay updated with the latest happenings.
Drones that travel on land trumps efficiency

"Normal drones can't maneuver on the ground at all. A drone with wheels is much more mobile while having only a slight reduction in flying time," said MIT student student Brandon Araki, who was the lead author on the project.
Robotic drones

'Flying monkey' robot sparks new drone development!
The idea sprang from one of the MIT scientists' previous work on artificial technology and drones.
The project saw the development of a 'flying monkey' robot that was built with the capability to crawl, grasp and fly.
The monkey, however, was not programmed to travel autonomously. This was what triggered the development of the drones.
The team used 'path-planning' algorithms to build the drones.
Scientists target the future: Flying cars

"While there are obviously still big challenges to scaling up to vehicles that could actually transport humans, we are inspired by the potential of a future in which flying cars could offer us fast, traffic-free transportation," says MIT's Daniela Rus.