Artificial intelligence will aid in inventing drugs faster: Pharma companies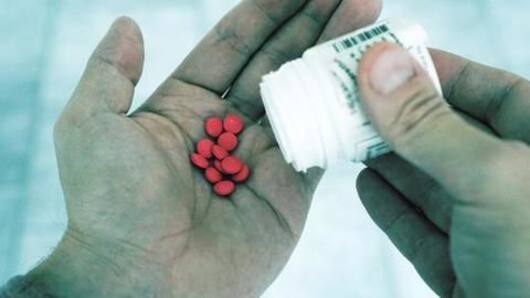 Humanity is making breakthroughs in every field of science and technology. At the same time, it's struggling to find a cure for something as paltry as the common cold.
Now is a good time to try a different approach in solving this prevalent problem. Pharmaceutical companies are now going the AI way to quicken the process of finding new medicines.
Here's all about it.
In context
AI is the new buzzword among pharmaceutical majors
Artificial Intelligence
Time is of essence
Several years of research and development go into devising a medicine that can cure a particular ailment. This hikes the price of medicines and also delays remedies for ailments that need immediate attention.
Artificial intelligence can reduce this interim period by predicting how molecules would behave and whether there is any chance of those becoming a useful drug.
Deal
Betting big on artificial intelligence
Pharmacy giant GlaxoSmithKline has recently signed a $43 million deal with Exscientia in the belief that AI will be instrumental in shortening the time period needed to develop a new drug.
Merck & Co, Johnson & Johnson and Sanofi are also mulling on following the same path in order to eliminate the hit-and-miss process and streamline drug discovery at a reduced cost.
Love Tech news?
Stay updated with the latest happenings.
Notify Me
Risks
To win, you have to take risks
Pharmacy giants have been searching high-tech solutions to aid R&D of drugs for quite some time. In the early 2000s, "high throughput screening" i.e. using robots to test millions of compounds to generate leads, couldn't amount to practical success.
Although the outlook seems promising with AI, they're treading carefully. The technology is still unexplored. What looks fine on paper may not lead to results.
R&D
One small step for AI, one giant leap for mankind
What gives them hope is the fact that technology has come a long way. The costs of drugs need reduction and it's only possible if the R&D period is shortened.
If artificial intelligence manages to eliminate unnecessary tests and repeated failures of the prevalent research and development process, it will benefit the pharmaceutical industry along with marking an important leap for humanity.