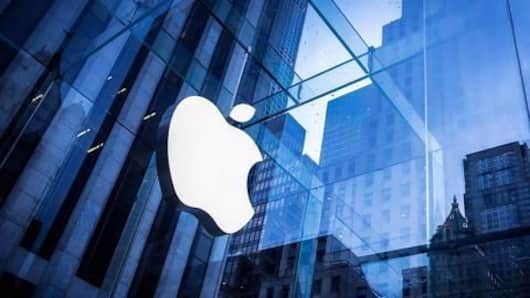 After 3.5mm jack, Apple will now let go its fingerprint-scanner
Apple is currently working on an iPhone technology that will reportedly let users unlock the phone using their faces instead of fingerprints.
This improved security system will be powered by a 3D sensor and will allow the user to log in, authenticate payments and a host of other functions.
The firm also plans on augmenting eye scanning into it.
Here's all about it.
Streamlining the entire process
People familiar with the matter told Bloomberg that the system is still in its development phase.
Once implemented, this feature will be capable of scanning the iPhone user's face within a few hundred milliseconds.
The user will not need to hold the phone up close to his/her face for the technology to work, it'll work fine even if it's laying on a table.
It's still in the making
Apple is planning to replace the Touch ID fingerprint scanner with a system that's several times more accurate and faster.
However, chances are slim for its 10th-anniversary edition iPhone, scheduled to be released later this year, to have this feature.
The Cupertino-based tech giant is still working on the nitty-gritty of it, said the source.
As expected, Apple didn't comment on the matter.
Love Tech news?
Stay updated with the latest happenings.
Yes, notify Me
Is it time to say goodbye?
The Touch ID was introduced by Apple way back in 2013 with iPhone 5s for unlocking the phone. After a year, the firm made it available for payment authentication and logging into apps.
From then onwards, it's been a staple in all iPhones. However, it's been reported that this new feature is better than a fingerprint scan because it takes in more data points.
Once bitten, twice shy
Biometric authentication is nothing new in the smartphone world. Samsung's Galaxy S8 had iris scanners and was considered revolutionary until a major flaw was discovered.
The Galaxy S8's iris scanner could be duped if one placed printed photocopies of the user's eyes in front of it.
However, Apple's sensor supposedly has 3D depth perception, so fooling it won't be that easy.