Swedish start-up Einride unveils futuristic driverless electric truck
Science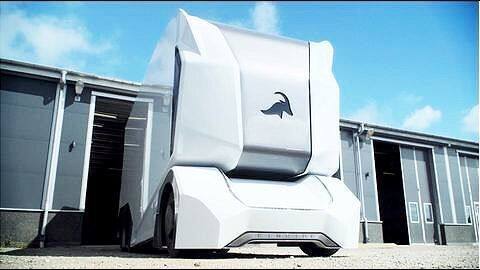 Advancing technology is changing how we drive (or don't drive) our vehicles.
Almost every day we come across more developments in the fast-growing autonomous driving field.
Even major auto industry players are working hard to build their own driverless vehicles.
To raise the bar, Swedish start-up Einride unveiled T-Pod, an autonomous, windowless electric truck that literally has no room for humans!
Know more!
T-Pod
T-Pod is not a passenger vehicle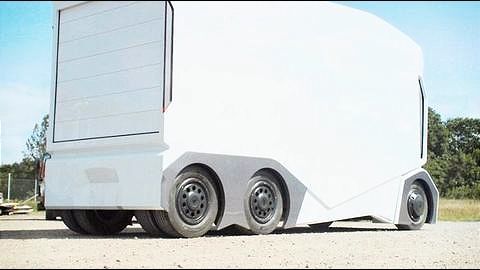 Looking futuristic, T-Pod addresses autonomous driving quite differently.
Autonomous driving is focused on passenger vehicles so that people can commute comfortably.
Einride feels commercial vehicles really need self-driving technology as they travel the longest distances.
Since T-Pod is a freight vehicle, it has no place for a driver (or passenger); steering wheel, windshield and windows, and pedals are also absent.
Information
Looks like a giant box on wheels
Einride's prototype is about 7 meters long and has a cargo capacity of 15 standard pallets. T-Pod weighs 20 tons with a full cargo. Powered by a 200-kWh battery, the truck can cover a distance of 200 km on a full charge.
Plans
Customers can buy the autonomous truck later in 2017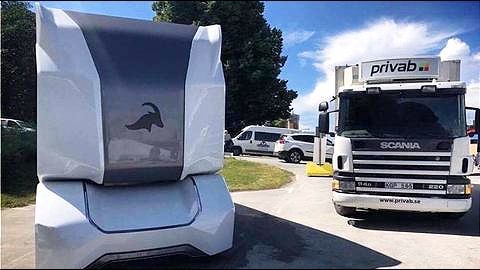 With characteristics that could revolutionize the logistics industry, T-Pod might seem like something that will take several years to actually hit the road.
However, Einride says T-Pods would be available for customers by 2017-end.
By 2020, it intends to have around 200 T-Pods operating between Gothenburg-Helsingborg in Sweden, carrying two million pallets a year.
Einride is currently working on T-Pod's required charging infrastructure.
Information
Can drive autonomously without human input
While the electric truck can be controlled remotely, Einride says the pallet transporter can operate autonomously with zero human intervention. It can drive autonomously on highways but needs to be controlled remotely while driving in urban environments like city streets.
Impact
Will autonomous vehicles lead to job losses?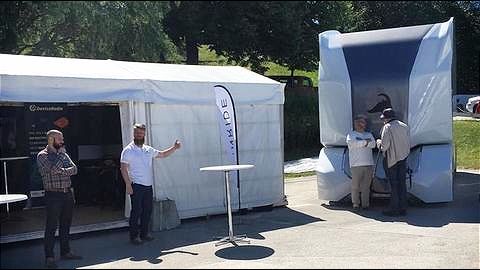 Einride CEO Robert Falck says the company aims to have a positive impact on everything, including the planet.
He said they intend to reduce road accidents and improve lives of transport workers.
He added the system would create new jobs, provide cost-effective transportation, and make overall logistics more flexible.
However, experts feel advancing driverless technology would lead to enormous job losses.
Quote
Einride COO & Co-founder Filip Lilja's statement
"Big companies behind long haul trucks keep building bigger trucks to increase efficiency, which ultimately means even more emissions. We are changing that by creating a secure solution that is, not only cost effective but dramatically minimizes the negative environmental impact of the transportation industry."