Google's first App Excellence Summit: 'Made in India' initiative announced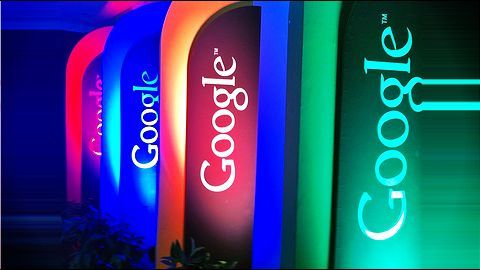 India is going to have the world's largest developer base by 2018.
Google has been helping Indian developers improve their skills so that high-quality products could be built "for India by India."
It organized its first App Excellence Summit in Bengaluru, bringing together over 700 Indian app and games developers.
Google also announced its 'Made in India' initiative at the event.
Know more!
In context
Initiatives that Google has taken for India
Google Play Apps & Games Director Purnima Kochikar's statement
"We are committed to helping Indian developers of all sizes seize this opportunity and build successful, locally-relevant businesses. A lot of what we do at Google Play is support developers' imaginations and make Android consumers aware of the amazing new experiences our developers are creating."
Initiative
Google's 'Made in India' initiative focuses on India-specific content
Google said most Indians go online via smartphones; the country has more Android devices compared to the US.
Indian users install a billion apps from Google Play every month; the number has increased by 150% each year.
So, India needs more locally-relevant and 'Made in India' apps.
Google is helping Indian developers build such apps through the resources, tools, and support on Google Play.
Love Tech news?
Stay updated with the latest happenings.
Notify Me
The maiden App Excellence Summit
Attendees had the opportunity to learn a lot from the success stories of successful, locally developed and relevant apps like UrbanClap, Healthifyme, RailYatri, and Dailyhunt. Demo booths and skill-building consultation sessions helped the attendees know what Google wants to offer the Indian developer community.
India
Google's commitment towards Indian developers
Google is committed to training 2 million Indian developers to build locally-relevant, data-friendly apps.
Its 'Code It Possible' initiative inspires Indian developers and even students to find opportunities and solve problems using mobile coding skills.
Google CEO Sundar Pichai said Internet and digital technology would drive India's growth.
Google wants to provide the right tools so that anyone could become a developer/creator/entrepreneur in India.
Android Apps
Google's 'Building for Billions' program
In 2016, Google launched the 'Building for Billions' program for developers across the world, including India.
Under the initiative, developers learn about the tools, features and best practices for building apps that can meet the needs of the billions of global Android users.
It also helps developers overcome challenges like high data costs, varying Internet connectivity and device specifications.
Other Initiatives
Google's initiatives for a better India
Google launched several initiatives in India supporting PM Narendra Modi's Digital India campaign. These include:
Helping over 20mn businesses grow online with the help of technology.
'Solve for India' initiative to help entrepreneurs develop better solutions using in various areas like agri-tech, healthcare, and sanitation.
Enabling women in 3,00,000 villages get access to Internet; allowing over 150mn Indians to enjoy Internet in their language.