Over 300 scam trading apps removed from Google, Apple stores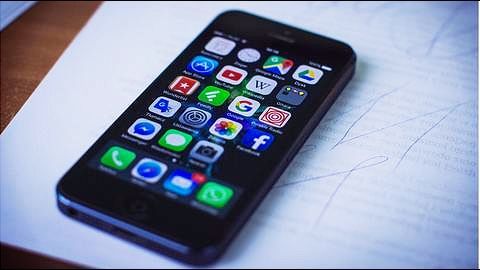 There are a lot less misleading financial apps in Google and Apple app-stores now, thanks to the Australian Securities and Investments Commission (ASIC).
After ASIC had notified the tech-giants about high-risk binary trading apps, they removed over 300 of them from their stores.
The fraudulent apps run by unlicensed operators encourage users to make bets on whether currencies/shares will fall or rise.
Know more!
In context
Shady trading apps in Google and Apple app-stores
Binary Trading
What is binary trading?
In binary trading, people are given "all-or-nothing" options; they either gain fixed amounts or nothing at all.
They guess whether prices of assets/commodities like forex or stocks rates would trade above/below a specified price at a specified time (a few minutes or hours) in the future.
It is seemingly simple but picking short-term price movements is highly risky and challenging even for professionals.
Global Issue
Apps make outrageous claims: ASIC Market Integrity Head Greg Yanco
The Australian securities regulator said the fraudulent apps appear in such a manner that users think they could quickly get rich by only using them.
The apps' owners never disclose the high-level risks involved in using such apps and trading practices.
ASIC also said there had been a massive growth in the number of misleading apps operating globally, beyond the reach of regulators.
Love Tech news?
Stay updated with the latest happenings.
Notify Me
In-app marketing messages
ASIC said some of the identified apps displayed misleading marketing messages like, "Earn up to 90% in less than an hour, in fact, you can profit quickly as 60 seconds and profit as much as 620% via one trade."
Fraud Cases
ASIC exposes fraud cases involving the apps
In a report, ASIC revealed some fraud cases where the users of such trading apps were not able to withdraw cash from their accounts.
Some users made winning trades in the demo but lost everything they earned after switching to the live platform.
About 330 of such apps have been removed; 80% of them had no warnings about the inherent risks in trading.
Google, Apple
Apps violating policies removed routinely
A spokesman for Google in Australia stated the company regularly removes applications from its store that violate its policies.
Apple's Australia-based spokeswoman said the company has recently updated its developer guidelines that "explicitly prohibit" all the new apps facilitating binary options trading.
ASIC stated the speed at which both the tech companies removed the identified apps from their app-stores was encouraging.