Sports
Lionel Messi 'seriously considering' leaving Barca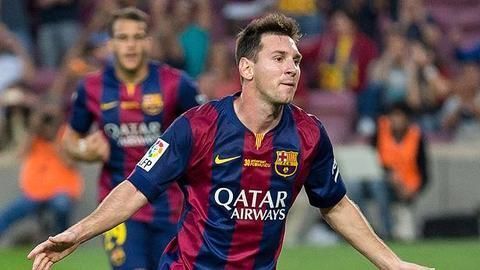 If reports in the Mirror are to be believed, then Lionel Messi might leave Barcelona to join Manchester City.
If the transfer happens, then Manchester City will have to pay Messi's release fee which stands at a staggering £275m, thus making him the costliest player ever.
In this article, we take a look at the costliest transfers in football till now.
In context:
Will Messi break all transfer records?
21 Aug 2017

Lionel Messi 'seriously considering' leaving Barca
Neymar's insane transfer

Neymar's move to PSG
The costliest transfer till date is of Brazilian superstar Neymar, who moved from Barcelona to PSG earlier this summer.
PSG had to pay the Catalan club a whopping £195m to acquire the talented forward.
Neymar said the move was not about money but about wanting a different challenge in a different league and PSG offered him just that.
Love Sports news?


Stay updated with the latest happenings.
£89m for Pogba

The return of Paul Pogba to Manchester United
Paul Pogba left Manchester United in search of more first-team opportunities only to return in the summer of 2016.
He plied his trade in Juventus where he established himself as one of the best midfielders in the world.
United's new boss Jose Mourinho had his sights set on Pogba but Juventus didn't bulge until they got £89m for the player.
Bale's transfer

Gareth Bale's move to Real Madrid
Real Madrid broke the world record when they signed Gareth Bale from Tottenham Hotspur in the summer of 2013.
The Los Blancos had to pay £85m to acquire the Welshman, who had impressed one and all during his time at Spurs.
The transfer made Bale the first player in the world worth 100m euros.
Ronaldo's transfer

Cristiano Ronaldo's £80m move to Real Madrid
Real Madrid signed Cristiano Ronaldo from Manchester United for a fee of £80m in the summer of 2009, the highest transfer fee at that time.
Madrid had been chasing Ronaldo, a star at United, for quite some time.
The Portuguese forward, who had established himself as one of the very bests, himself wanted to play for the Spanish club.