Sports
Serena likely to defend her Australian Open crown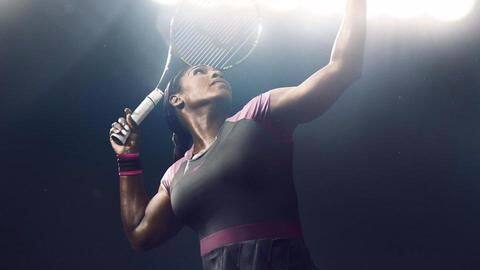 Former World Number 1 and defending Australian Open champion, Serena Williams, could make her comeback to the sport in January 2018.
According to Australian Open's director Craig, Serena is expected to defend her crown in 2018.
The 36-year-old has got her visa and has entered the tournament and is practising hard to make her mark after a 11-month pregnancy-break from the sport.
In context:
Serena Williams to return for Australia Open?
06 Dec 2017

Serena likely to defend her Australian Open crown
Bouncing back

Serena's Australian Open return looks imminent
Serena took a break from the sport after winning the Australian Open last year, while she was 8 weeks pregnant.
Since then, she hasn't played any competitive tennis.
She gave birth to her baby girl in September and since then has been practising with a hope of defending her Australian Open crown this January.
Love Sports news?


Stay updated with the latest happenings.
Return from pregnancy

Can Serena recover in time?
However, some doubts continue to linger over if Serena will be comfortable enough to make her much awaited return in Melbourne.
She has been training with new sparring partner Jarmere Jenkins but her coach Patrick Mouratoglou says she is yet to decide if she wants to participate in Australia in 2018 or not.
Greatest of all time?

Serena chases Margaret Court's record
Serena, who has won the Australian Open, seven times has a lot motivation to make her return.
The American is chasing Margaret Court's all-time record of 24 Grand Slam singles titles.
The first Grand Slam of the year will kick off from 15th of January in Melbourne and will conclude on 28th of January.