Legendary boxer, Kaur Singh struggles to pay for medical treatment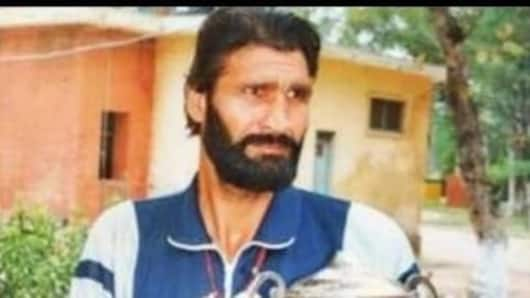 69-year-old Indian boxing icon, Kaur Singh is the latest victim of apathy against sports persons in the country.
The ailing boxer is currently struggling to repay the Rs. 2 lakh loan, he took from a private financier, to treat his cardiac problems.
The boxer is currently admitted in a private hospital in Mohali.
Is anyone listening?
In context
Boxing icon: Latest victim of govt's apathy
Biography
Who is Kaur Singh?
Kaur Singh is the only Indian boxer to have stepped into the ring with legendary boxer, Muhammad Ali.
The Indian even stepped up to the challenge and gave the boxing sensation a tough fight during their exhibition match in the national capital in 1980.
He also won the gold at 1982 Asian games, Arjuna Award in 1982 and the Padmashri in 1983.
Official apathy
Government's blind eye to boxing icon
Despite his heroics, Kaur was sidelined by the government when he needed its support the most.
The boxer has been admitted to a private hospital since the last 26 days but nobody from the central or the state government has come to visit the boxing icon.
He was not offered any financial help either.
Love Sports news?
Stay updated with the latest happenings.
Notify Me
Bankrupt
Boxing legend reeling in debt
Kaur developed a heart ailment about 2 years ago, the army had paid Rs. 3 lakh for his treatment then.
But the additional treatment costs remained a burden, and Kaur had to loan out Rs. 2 lakh from a private financier.
The interest on the loan amount is also building and Kaur's income is not enough to repay the sum.
Castle in the air
Minister's false promises
Kaur Singh is an army veteran who won the Sena Medal and retired as a Subedar from the Indian Army.
He was later employed as a sub-inspector by the Punjab police.
The then-CM of Punjab, Prakash Singh Badal in 1982 announced an cash incentive of Rs. 1 lakh to Kaur for his heroics, but 35 years later he is yet to receive the reward.
Humble request
Sachin's plea to PM Modi
The incident came to light just days after cricket legend, Sachin Tendulkar requested Prime Minister Narendra Modi to include all international medallists in Central Government Health Scheme.
Touched by the incident of hockey legend Mohammed Shahid, Sachin wants a change in the system.
CGHS is availed by all Central Government employees who have access to medical centres which are associated with this scheme.
Sports Minister comes to Kaur's rescue
Came to knw abt Kaur Singh, Padma Shree & Arjuna Awardee boxer struggling w/treatment for heart disease

Sir, आपने India का सर ऊँचा रखा, आज India आपका सर झुकने नहीं देगा!@IndiaSports is privileged to approve ₹ 5 lakh fr his immediate use frm Nat'l Welfare Fund fr Sportspersons

— Rajyavardhan Rathore (@Ra_THORe) December 11, 2017
13 Dec 2017
Sports Ministry finally wakes up
Now the Union Sports Minister, Rajyavardhan Rathore claims he has been made aware of Kaur Singh's condition and has approved a funding of Rs. 5 lakh for his treatment from the National Welfare Fund for Sportspersons.
But incidents like these certainly discourage sportspersons and make them think twice before taking up a career in sports.
About time, the government should act!