Ashes Fixing scandal: All about the two bookies involved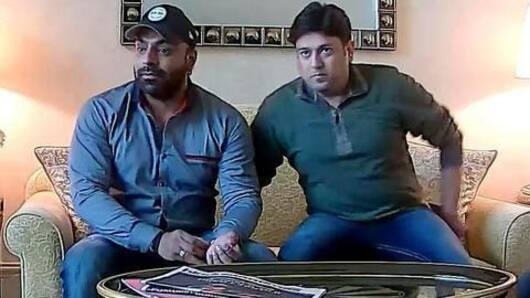 The Ashes was rocked by claims of fixing by UK based publication 'The Sun'. In its exclusive investigation, it revealed that two Indian bookies claimed they could fix the third Test at Perth.
The bookies asked for Rs. 1.2cr to spot fix the ongoing encounter.
So, who are these men who reportedly claimed that cricketers are their puppets? Take a look.
In context
Ashes fixing row: Who are the bookies?
Ex-cricketer
Bookie-1, Sobers Joban: Cricketer turned bookie
Joban Sobers is a former Indian cricketer who played state cricket for Himachal Pradesh at the Under-19 and Under-22 level in the early 2000s.
He was born on 21st January 1986 in HP's Chamba.
According to his father, he was named after West Indian great, Gary Sobers; hence the peculiar name.
10 years in the business
Joban claims to have played with Kohli
Joban says, in the video, that he is the link between corrupt players and 'investors'.
The 31-year-old also claims to have played alongside Virat Kohli for Delhi
He boasted to having been involved in fixing for the last 10 years.
Joban lives in Delhi's Vasant Vihar and has a lavish lifestyle, often travelling across the globe.
Love Sports news?
Stay updated with the latest happenings.
Notify Me
Mastermind
Bookie -2, Priyank Saxena: The mind behind the operations
Priyank Saxena is the relatively silent one in the video. The bookmaker and businessman hails from New Delhi and is said to be in the tobacco and spice business with interests in South Africa.
He is an illegal bookmaker running his operations from South Delhi and is the mind behind the whole operation. He claims to be well connected with corrupt cricketers.
The faceless bookie
Bookie-3: The anonymous man
Identity of this person is unknown and is addressed by the duo as 'The Silent Man'.
Reportedly he is an Australian fixer, who is the main link between the fixers and Priyank and Joban.
He is also well connected with a network of gamblers in Mumbai.
According to Joban, he can fix the Ashes as well as create 'magic' in the Big Bash League