World's fastest man, Usain Bolt to train Indian youngster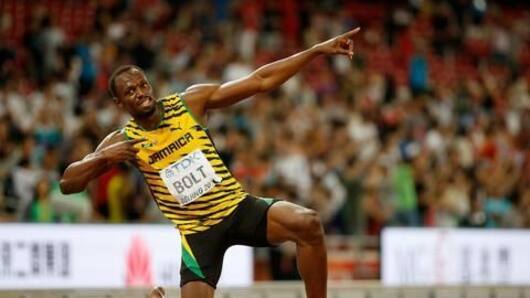 Life is mostly cruel to those who live in poverty across slums in the country. But that doesn't hold true, if you have a dream and work hard to achieve it. Delhi's Nisar Ahmed is one such example.
Nisar, a son of a rickshaw puller, who dwells in Bada Bagh slums of Delhi, is all set to train at Usain Bolt's club.
Here's more!
In context
Delhi slum boy to train at Bolt's academy
Trained by the best
Delhi slum boy to train under Usain Bolt
Nisar Ahmed will train at Usain Bolt's club, Racers Track Club, in Kingston, the capital city of Jamaica.
He has been selected as one of the 14 budding young athletes from across the globe.
This 14-member contingent will train under the guidance of the greatest sprinter of all time, eight-time Olympic gold medalist sprinter, Usain Bolt.
From the slums of Delhi to race tracks of Jamaica
"I am very excited to travel to Jamaica for training. I will learn there and one day will win a medal for the country. My father is a rickshaw puller and he manages to earn just 5000 per month" Nisar told ANI.
Love Sports news?
Stay updated with the latest happenings.
Notify Me
Heap praises on
Nisar's coach backs the youngster's ability
Nisar's childhood coach also lauded the youngster, saying that he is an extremely talented boy and the opportunity to train in Jamaica will definitely benefit the youngster.
Nisar's dream is to represent the country at the Olympics.
Nisar started his career early at school and since then, there has been no looking back
Bright future
Already a record breaker
Nisar has been breaking records at the national level. He recently rewrote the Under-16 national record in the 100 metres, clocking a timing of 10.85 seconds in November.
At the Delhi State Athletics meet, in September, the young sprinter clocked 11 seconds to bag the 100 metres gold.
If this streak continues, he could emerge as India's next medal winner.
Olympic dream
Can Nisar make the most of the opportunity?
Olympics has been the dream for most Indians, but somehow for a nation more than a billion people strong, we do not fare well at the mega sporting carnival.
The government continues to claim that it is doing its best to uplift young athletes but that has not converted into medals.
May be Nisar can change that with this golden opportunity.