Rahul Dravid: The mastermind behind India's U-19 World Cup success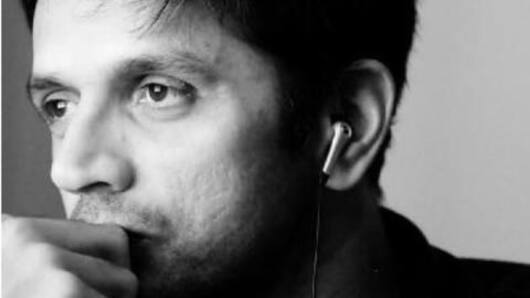 Rahul Dravid is one of the greatest cricketers to have graced the sport but the World Cup had always eluded him.
But with Indian colts' victory in U-19 World Cup final, he finally got the chance to lift the World Cup, not as a player but as the coach of Under-19 team.
Let us look at the contribution of Rahul Dravid in India's success.
In context
Rahul Dravid: The Wall of Indian Cricket
Finally a World Cup
Dravid's World Cup woes
A loyal genius of Indian cricket, Rahul Dravid was the vice-captain when India lost the 2003 ICC Cricket World Cup final against Australia.
Four years later, he captained the side in the 2007 World Cup, but had to watch India crash out of the tournament after losing to Bangladesh.
Unfortunately, he was not a part of the winning World Cup squad of 2011.
Striving to be better
Dravid has transformed the next gen of Indian cricket
Rahul Dravid was appointed as the coach of India A and U-19 in June 2015.
He missed out on the opportunity to win the Under-19 World Cup in 2016, when India led by Ishan Kishan lost to West Indies in the final.
Since then, Dravid has worked even harder with this new team. The U-19 team of 2018 remained unbeaten in the tournament.
Love Sports news?
Stay updated with the latest happenings.
Notify Me
True inspiration
A man of virtue and principles
Dravid might have traded his willow for the coach's hat but his passion and dedication for the sport are still the same.
He might be one of the greats of the sport, yet he is so humble.
He is a true gentleman, selfless and down to earth human being.
These qualities make him the person you look up to.
Perfect mentor
The future is in safe hands
Since taking over the coach, Dravid has unearthed and nurtured new talent with his expertise.
These players might be young but Dravid has turned them into consistent and level-headed players.
As 'The Wall' continues to develop India's next generation, one thing is for certain he definitely looks determined to give India their best team ever.