Sports
Kuwait sues IOC for $ 1 billion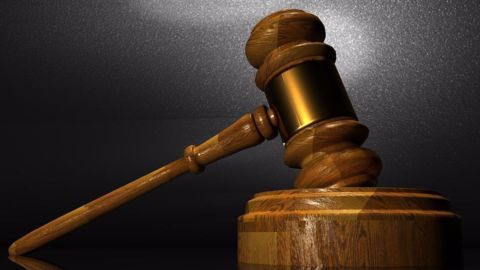 Kuwait filed a lawsuit against the International Olympic Committee (IOC), seeking $1 billion in damages over the suspension of its Olympic committee.
Kuwait claimed that the suspension was imposed without proper investigation.
Sheikh Salman al-Humoud Al-Sabah Kuwait's Information Minister, remarked that "it was unacceptable that Kuwait was treated in an unfair way and barred from international sports activities without any appropriate probe."
In context:
Kuwait's suspension by International Sports bodies
16 Oct 2015

Kuwaiti football federation suspended by FIFA
With immediate effect, FIFA suspended Kuwait's football federation over government interference in the running of its Football Association (FA).
This came after Kuwait failed to make changes to its sports law before the Oct 15 deadline given by FIFA.
Kuwaiti teams and clubs were banned from international competition. Kuwaiti football association and its members were barred from receiving ant FIFA development assistance.
27 Oct 2015

IOC suspends Kuwait
For the second time in five years, International Olympic Committee (IOC) suspended Kuwait over government interference in sports.
Kuwait was given a Oct 27 deadline by IOC to amend its disputed sports legislation, which it failed.
IOC stated, "The Olympic movement in Kuwait has faced a number of issues to preserve its autonomy, in particular due to recently amended sports legislation in Kuwait."
Love Sports news?


Stay updated with the latest happenings.
Last IOC suspension for Kuwait

Kuwait was last suspended by IOC in 2010, in a similar dispute over government interference. It was reinstated before the 2012

London

Olympics after Kuwait's ruler pledged autonomy for the country's Olympic body and promised new law for institutions administering sports.
27 Oct 2015

What does the suspension mean for Kuwait?
The IOC suspension meant that Kuwait was barred from participating in "any activity connected with the Olympic movement or exercise any right conferred upon it by the Olympic charter or IOC."
This also cuts off IOC funding to the Kuwait Olympic body.
Further if the suspension is not lifted before the Rio summer Olympics, Kuwaiti athletes would be barred from representing their country
18 international sports bodies ban Kuwait

Apart from IOC and FIFA , 16 other international sporting federations have blacklisted Kuwait due to inappropriate government interference in sports. Some of them include include handball, swimming, basketball, and volleyball federations.
18 Mar 2016

IOC deal to lift Olympic ban rejected
IOC said that Kuwait refused to sign a deal with IOC, twice. The deal would have lifted their Olympic ban.
The two sides met in January and Kuwaiti representatives approved two draft agreements.
Pere Miro, IOC Deputy Director General for Relations, said that despite an agreement with the representatives, Kuwait government refused to endorse it and instructed its negotiators not to sign a deal.
Love Sports news?


Stay updated with the latest happenings.
Kuwaiti athletes' Olympic participation

Early June 2016, IOC's executive board authorized the participation of individual Kuwaiti athletes in the

Rio Olympics

, under the Olympic flag if they qualify.
24 Jun 2016

Kuwait sues IOC for $ 1 billion