Sports
Hurt and saddened by Shastri's comments: Ganguly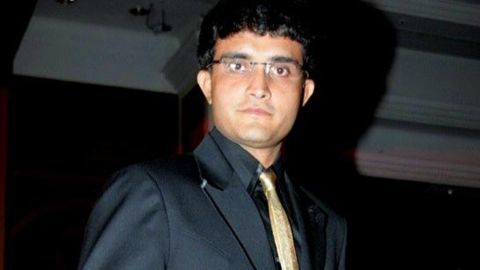 Ganguly remarked that Ravi Shastri was "living in a fool's world" if he thought he lost the chance to be Indian Cricket team's coach because of him.
Shastri had blamed Ganguly for being disrespectful towards his job as a selector.
Ganguly said that he was hurt and disheartened by Shastri's personal remarks.
He further questioned Shastri's 'seriousness' for giving an interview while "holidaying".
In context:
Of cricket and cricket wars
22 May 2016

BCCI starts its search for the new coach
BCCI announced that it was looking for the new Indian cricket team coach and all those aspiring for the post should apply.
The deadline for the application was 10 June.BCCI President Anurag Thakur said the coach would be selected keeping the 2019 World Cup as the team's main goal.
Thakur also praised Shastri for his excellent leadership as the team's Director.
02 Jun 2016

BCCI's advisory panel announced
Sachin Tendulkar, VVS Laxman and Sourav Ganguly agreed to be a part of BCCI's new cricket advisory panel with immediate effect.
Their specific roles have not been announced yet; overall, their experience would be utilized in performance improvement in order to take Indian cricket forward.
More clarity about their roles as well as period of engagement will be made public by Jun 6.
Love Sports news?


Stay updated with the latest happenings.
13 Jun 2016

57 aspirants apply to become Team Blue's Coach
BCCI received 57 application responses for the post of the head coach of the Indian cricket team.
The applicants were a mix of Indian and several overseas candidates. However, the BCCI remained tight-lipped on who they were.These applications will be scrutinised to examine which applications fulfil all the required BCCI criteria and the sifted list will be sent to the advisory committee.
Prominent names who have applied for the position

The prominent ones who have applied for the post are "Ravi Shastri (former India team director), Anil Kumble (former India captain), Sandeep Patil (current chairman of selectors) and Stuart Law (ex-Bangladesh coach)."
15 Jun 2016

BCCI shortlists 21 from a list of 57 aspirants
The list of 57 candidates for the post of India coach has been cut to 21 by BCCI.
The next step in the process of selecting the coach will be a review of the remaining candidates by the BCCI's cricket advisory committee.
The trimming down from 57 applicants to 21 was carried out by BCCI secretary Ajay Shirke's office.
Anil Kumble- the new coach

On 23 June 2016, the Cricket Advisory Committee appointed Jumbo Anil Kumble as the new Indian cricket coach.
Love Sports news?


Stay updated with the latest happenings.
28 Jun 2016

Shastri lashes out at Dada for missing his interview
Ravi Shastri was overlooked in the selection, he criticised Sourav Ganguly for missing his interview.
Former Team Director Shastri said that Ganguly's behaviour was very 'disrespectful' to the entire selection process.
He said he had put a lot of effort in the team in the last 18 months and was disappointed.
During Shastri's interview process, Ganguly was out for Cricket Association of Bengal meeting.
30 Jun 2016

Hurt and saddened by Shastri's comments: Ganguly
02 Jul 2016

Ravi Shastri resigns from ICC post
Former India captain and Team Director Ravi Shastri has resigned from his post as media representative in ICC's prestigious Cricket Committee which is headed by Anil Kumble.
He had held this post for 6 years.
The reason cited by Shastri is his busy media commitments as commentator, TV expert and columnist.
However, many believe that Shastri's resignation is because of his spat with Ganguly.