Sports
Mohammad Shahid hospitalised; recovering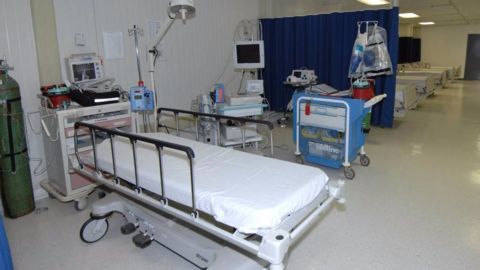 Mohammad Shahid was flown in to Delhi from Varanasi after his condition worsened due to liver and kidney problems.
He underwent surgery at a Gurgaon hospital and is said to be recovering slowly.
The 56 year old started speaking to his family after the surgery today.
His former team-mate and friend Zaqar Iqbal was one of the first people to interact with him.
In context:
Mohammad Shahid: Indian hockey's pride
About

Who is Mohammad Shahid?
Mohammad Shahid is a former field hockey player who played for India.
He is specially known for his dribbling skills and his fast-push which was as hard as a hit.
Shahid was selected for Indian team in 1979 when they toured Kuala Lumpur.
His style of playing is considered as an invaluable contribution in the popularisation of the sport.
Olympic gold medalist

Mohammad Shahid was a member of Indian hockey team that won a gold medal in the 1980 Moscow Olympics. He was also part of the team which won the silver medal in the 1982 Asian Games.
Love Sports news?


Stay updated with the latest happenings.
Awards and Honours

Arjuna Award and Padma Shri
In the 1980 Champions Trophy tournament in Karachi, Shahid was declared as the 'Best Forward of the Tournament.'
Mohammad Shahid captained India's hockey team during 1985-86.
He was honoured with the highest award in sports, the Arjuna Award, in 1980-81.
The Government of India also awarded him the Padma Shri in 1986 for his contribution to Indian hockey.
Post retirement

He was a member of Indian Railways hockey team during his career. After he retired he made his base in his hometown Varanasi to become a sports officer with the Indian Railways.
Forgotten Hero

No promotion for 18 years
Mohammad Shahid has served Indian Railways for more than 18 years and now only has couple of years left before he retires.
But he has not been granted any promotion in the entire span of his service. He was promoted to senior sports officer in 2006 but the promotion was withdrawn in 2007 as it flouted the government policy.
04 Jul 2016

Mohammad Shahid hospitalised; recovering
Love Sports news?


Stay updated with the latest happenings.
Medical Expenses to be reimbursed

Indian Railways has announced that all the medical expenses for Mohammad Shahid will be taken care of. The Union Sports Minister of India, Dr Jitendra Singh also tweeted that Mr. Shahid will be granted Rs 10 lakh from the sports ministry.
20 Jul 2016

Shahid dies after long battle with kidney failure
Former hockey player Mohammad Shahid died after his long battle with kidney and liver condition. He was 56.
Shahid was admitted to SSL Hospital in Banaras on June 29.
He was later shifted to Medanta Medicity Hospital in Gurgaon for surgery. The doctors said he was stable but his condition could worsen.
His death is one of the worst blows to Indian hockey.