What is the structure of football league system in India?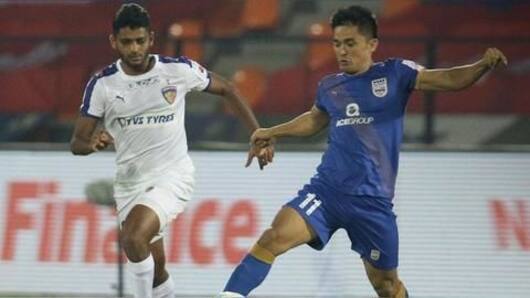 Like most football playing nations, there are domestic football leagues in India as well.
In India, we have two major leagues- Indian Super League and I-League.
Further, there is a 2nd Division of the I-League as well.
Despite the AIFF plans to merge ISL and I-League, they still operate independently.
Here we decode the structure of football league system in India.
In context
All about the Indian football leagues
No action
AIFF's revamp plan has not materialized
The AIFF thought of revamping the league system in 2016.
The ISL was to be given the status of tier 1 league, with the I-League and I-League Division 2 following suit.
These leagues were to be renamed as League 1 and League 2 respectively, but the plan did not materialize.
Both ISL and I-League have their own values and space in the current scenario.
Tier one
ISL has completed four seasons
The Indian Super League was started in 2014 as a two-month tournament with 8 teams participating in it.
The ISL saw an expansion in 2017 after Bengaluru FC left the I-League to join the cash-rich tournament.
New entrants Jamshedpur FC too made their way.
As of now, ISL is the top tier league in India along with I-League.
Love Sports news?
Stay updated with the latest happenings.
Notify Me
I-League
I-League has an aura of its own
The National Football League (NFL) was created in 1996 and it was rebranded as I-League in 2007.
Like ISL, it is also a premier football league of India.
The I-League follows the promotion-relegation rule and operates alongside I-League Division 2. There is also a direct-entry.
10 teams took part in the 2017-18 season with Minerva Punjab crowned champions this term.
Division 2
All about the I-League 2nd Division
I-League 2nd Division is on pyramid 2 of the system.
2017-18 saw a real change in structure of this league.
The league was divided into two stages- Preliminary and the Final.
18 teams participated last season with reserve teams of the ISL taking part as well.
Churchill Brothers were relegated from I-League and joined the 2nd Division.
2017-18 winners Real Kashmir were promoted.