Sports
Andy Murray crushes Raonic's grand slam dream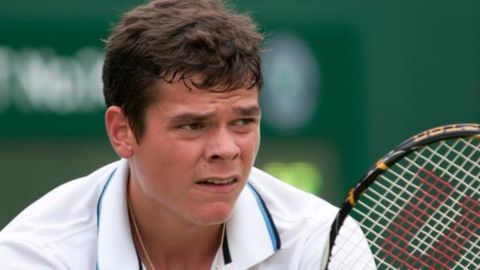 Milos Raonic lost to Britain's Andy Murray in the finals of the 2016 Wimbledon tennis championships.
Raonic lost 4-6, 6-7, 6-7 in straight sets.
After the match, Raonic said that the loss would sting him, but he would return next year to win.
Andy Murray had earlier beat Raonic in the Aegon Championship finals, just before Wimbledon started.
In context:
Milos Raonic - Canada's tennis sensation
Entry into Tennis

Early life
Milas Raonic was born on 27 December 1990 in Yugoslavia.
His family moved to Canada when he was three.
He was introduced to tennis when he was seven years old.
A few years later, he began playing tennis under his coach Casey Curtis. The two worked together for the next nine years during which Raonic also concentrated on his academics.
Family of academicians

Raonic's father and mother, are both engineers. His elder sister has a masters in finance, elder brother has a degree in information technology and finance. Raonic has also completed his degree in finance while managing his professional career as a tennis player.
Love Sports news?


Stay updated with the latest happenings.
2003

Raonic's tennis career kicks-off
Milos played his first junior event sanctioned by the International Tennis Federation in 2003 at the age of 12.
He won his first juniors title in singles and doubles in 2006.
Along with his partnering fellow Canadian Vasek Pospisil, he competed in Wibmledon and French Open juniors tournament, reaching the semis in 2008.
He began playing pro-level tennis in 2008.
Progress

Rising up the ranks
Within three years after turning professional, Raonic reached the ATP top 100 ranking list.
In a span of two months he rose from world no.156 to world no.37.
In 2014, he reached the semi finals of the Wimbledon tournament.
He reached the world no.4 spot in May 2015, but could not hold on to it due to a foot injury.
The Missile

Milos Raonic has been given the nickname 'missile' due to his powerful and accurate serves. After a match against Raonic, world no. 1

Novak Djokovic

said that he felt helpless even while returning Raonic's second serves.
10 Jul 2016

First Grand Slam Final for Raonic
Milos Raonic became the first Canadian man to reach the semi finals of the 2016 Australian Open.
However, he lost to Andy Murry in the semis sustaining an adductor injury.
Raonic defeated Roger Federer in the semi finals of the 2016 Wimbledon Championship to reach his first Grand Slam finals.
He will face world no.2 Andy Murry in the finals.
Love Sports news?


Stay updated with the latest happenings.
11 Jul 2016

Andy Murray crushes Raonic's grand slam dream