Sports
IOC to decide on Russia's future at the Olympics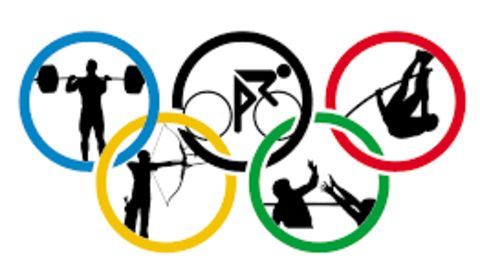 After reports on the results of an inquiry on Russia conducted by the World Anti-Doping Agency (WADA) surfaced, the International Olympics Committee will take a call today on sanctions on Russia's participation at the Olympics.
The report cited government involvement in manipulating doping tests that were undertaken by the Russian athletes.
WADA has requested for Russia's ban from this year's Olympics.
In context:
Russia's doping charges and the Olympics
Russia probed over doping allegations

The McLaren Report
Investigations were initiated when the head of Russia's anti-doping laboratory, Grigory Rodchenkov, came out in the open stating that thousands of Russian athletes benefited from doping between 2011 to 2015.
He said that urine sample bottles of these athletes were manipulated to replace them with clear urine.
The probe, led by sports lawyer, Richard McLaren, found all the sample bottles positive for tampering.
19 Jul 2016

IOC to decide on Russia's future at the Olympics
Love Sports news?


Stay updated with the latest happenings.
International Paralympic Committee seeks further investigations

"After an initial review of the report, we note the 35 "disappearing" positive samples from Paralympic sport between 2012 and 2015 and have sent a letter to WADA and the report's author Richard McLaren seeking further information on these samples." - International Paralympic Committee.
19 Jul 2016

Russia's reaction to the report
Russia's Olympic Committee has stated that they were unaware of the issue, and has guaranteed its assistance to aid IOC's further investigations.
Russia's President Vladimir Putin said that the state officials cited in the report will face stringent government action.
The sports minister, Yuri Nagornykh, was dismissed today; after reports surfaced that he had full knowledge of all the findings mentioned in the report.
Report leaves many astounded

"The McLaren Report has concluded a mind-blowing level of corruption within both Russian sport and government that goes right to the field of play. Our hearts go out to athletes from all over the world who were robbed of their Olympic dreams," US Anti-Doping Agency
Russian athletes battles for participation

Russia's athletes apprehensive about their future
Last month, the International Association of Athletics Federations banned the All-Russia Athletic Federation from competition, which would mean that all field athletes from Russia will not be able to compete at the Rio Olympics.
The ban is affecting those athletes who tested negative during doping tests.
With the latest report being debated, the athletes expect stern action against Russia's participation in bigger sporting events.
Love Sports news?


Stay updated with the latest happenings.
21 Jul 2016

Russian track athletes banned from Rio Olympics
The Court of Arbitration for Sport has ruled to ban 68 Russian athletes from the Rio Olympics, in light of the doping allegations against them.
There has been no information on whether the rest of the Russian delegation would be allowed to or would be willing to participate.
Officials are now contemplating whether to ban all Russian athletes or just those found guilty.
23 Jul 2016

Russia banned from Paralympics over doping
The International Paralympic Federation has ruled to exclude Russia for doping from Paralympics in Rio.
This is an unprecedented ban in the history of disabled-athlete sports.
An investigation revealed that since 2011, at least 35 drug infractions amongst Russian Paralympians were covered up by the country's sports ministry.
This decision will weigh heavy on the meeting to decide penalty for Russia before Rio Olympics.
25 Jul 2016

WADA bans Russia, but IOC leaves it to sports' federations
Based on their investigations the World Anti-doping Agency issued a ban on the entire Russian contingent of 387 athletes participating in the Rio 2016 Olympics.
However, the International Olympics Committee has left the decision to the 28 individual sports' governing bodies like the International Tennis Federation and the IAAF.
However, the IOC said that Russian athletes who faced previous doping bans would be barred.
26 Jul 2016

FINA, FISA ban 10 Russian athletes
After the IOC asked individual sports' governing bodies to take action against Russian athletes found guilty of doping, the swimming authority and rowing authority have banned 7 and 3 Russian athletes respectively.
In addition, the two bodies have vowed to retest samples of Russian athletes from previous competitions as well.
This could lead to other governing bodies initiating action as well.
10 Feb 2017

Russian athlete Mariya Savinova stripped off her Olympic gold
Russia's Mariya Savinova has been stripped off her 2012 London Olympics 800 meters gold medal.
Court of Arbitration for Sport (CAS) imposed a 4-year ban on the athlete saying there was clear evidence of her having used performance-enhancing drugs.
All her results between July 2010-August 2013 were also annulled. This includes 2011 world championships gold, 2013 world championships silver and 2010 European championships gold.