Sports
Lewis Hamilton targets Championship lead at Hungary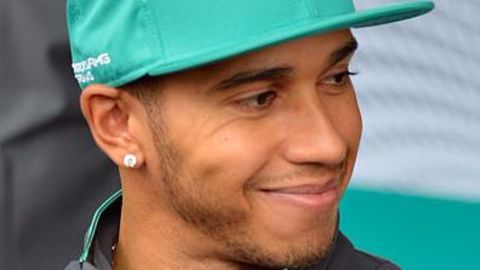 Going into the 24 July Hungarian Grand Prix, World Champion Lewis Hamilton will look to take lead in the F-1 Championship title race, over Nico Rosberg.
Hamilton trails his Mercedes team-mate by just one point after his recent home win at the British Grand Prix.
With 4 titles to his name, Hamilton jointly holds the most titles at Hungary, along with Michael Schumacher.
In context:
The Incredible career of Lewis Hamilton
Early life

How did Lewis Hamilton take to racing?
Lewis Carl Davidson Hamilton is a British Formula One driver, born on 7 Jan, 1985 in England's Stevenage .
Lewis took to racing when he started go-karting at the young age of eight and soon started winning races and championships. At ten years of age, he won his first 'British Karting Championship'.
In 1997, he was signed into the McLaren's Young Driver Development Programme.
Meeting the future boss Ron Dennis

When Lewis Hamilton was 10 years old, he approached his

future

boss, Ron Dennis, the team principal of McLaren, and said 'he would race for him (McLaren) one day'. During 1998-2000, with the backing from Dennis, Lewis won the European and the World Karting titles.
Love Sports news?


Stay updated with the latest happenings.
First race as F-1 driver

Formula One debut
Hamilton moved up from Karting in 2001, when his car-racing career began with Formula Renault UK series.
He went on to win the Formula Renault championship in 2003, and his winning streak continued with European Formula Three and GP2 championship in 2006.
Lewis made his Formula One debut in 2007 with McLaren Mercedes, as reigning champion Alonso's team-mate, at the Australian Grand Prix.
2008 World championship

Winning the first F-1 World Championship title
Lewis Hamilton's career ascended new heights with the Formula One World Championship title in 2008.
The 2008 season saw Hamilton lead the points table for most of the season.
In the Brazilian Grand Prix, the season's last race, Hamilton finished fifth and thus beat Ferrari's Felipe Massa to the World Championship crown, by one point.
At 23, Hamilton became the youngest ever F-1 champion.
2009-2013

Career through 2009-2013 and signing with Mercedes
Hamilton had a bad 2009 season making his title defence a difficult affair.
Since the 2008 championship win, Hamilton finished no higher than 4th in the seasons that followed from 2009-2013.
After few unsuccessful seasons with McLaren, Hamilton signed a 3-year contract to join Mercedes Benz in 2013.
In the first season with new employers, in 2013, Hamilton just managed single victory in Hungary.
Back to winning ways

Lewis Hamilton was back to winning ways as he won 11 races and clinched a second F-1 World Championship title in 2014. He repeated the feat in 2015, by winning a third and consecutive F-1 championship. He was also the first Briton to do so.
Love Sports news?


Stay updated with the latest happenings.
21 Jul 2016

Lewis Hamilton targets Championship lead at Hungary
Current Championship Standings

As it stands, after completion of 10 Grand Prix (British GP being the latest) of a total 21 of the season, Nico Rosberg leads the F-1 Championship race with 168 points. The German is followed by Lewis Hamilton with 167 points.