Sports
Muttaiah Muralitharan in ICC Cricket Hall of Fame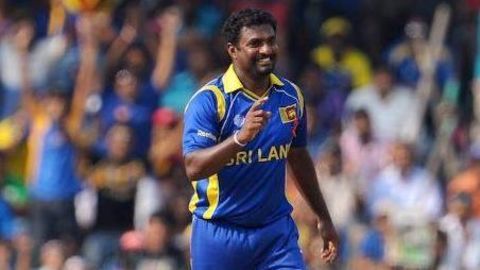 Muttaiah Muralitharan became the first Sri Lankan player in the ICC Cricket Hall of Fame. He was voted along with three other former cricketers, Australia's late Arthur Morris, England's late George Lohmann and Australia's former women's captain Karen Rolton.
ICC's David Richardson said, "We have in the list some very famous names of different eras and I am very pleased with the list."
In context:
The ICC Cricket Hall of Fame
About

What is the ICC Cricket Hall of Fame?
The ICC Cricket Hall of Fame is an award to recognize the achievements by the legends in the game of cricket.
It was launched by the International Cricket Council (ICC) on 2nd January 2009, in association with the Federation of International Cricketers' Associations (FICA).
The list initially had 53 players, but more members were added each year during the ICC Awards ceremony.
Selection process

The ICC Cricket Hall of Fame: Selection
Selection is done through a process of voting.
ICC formed a Nomination Committee in association with FICA. As per ICC guidelines, it is changed every two years.
The committee consists of members nominated by the ICC and this committee picks the nominees out of the long list provided by the ICC Management.
A different committee of voters is also formed by the ICC.
Love Sports news?


Stay updated with the latest happenings.
Four Indian players in the ICC Cricket Hall of Fame

The ICC Cricket Hall of Fame includes four former Indian cricketers; Bishen Singh Bedi, Kapil Dev,

Sunil Gavaskar

and Anil Kumble. The current Indian coach, Anil Kumble, was inducted in the ICC Cricket Hall of Fame in 2015, while the others were inducted in 2009.
28 Jul 2016

Muttaiah Muralitharan in ICC Cricket Hall of Fame
Greatest bowler in the world

Muttaiah Muralitharan
Muttaiah Muralitharan is a former Sri Lankan off-spin bowler.
He holds the record for most number of wickets taken in test and ODI cricket. He took 800 test wickets and 534 ODI wickets.
He retired from tests in 2010 after taking his 800th wicket. He played his last ODI against India in 2011.
He is considered the greatest test bowler in the world.
Don Bradman of bowling

Even though Wisden ranked Muttaiah as the best test bowler of all time in 2002, he was not named as Wisden Cricketer of the Century. Former Australian captain Steve Waugh, in an interview, called Muttaiah 'the Don Bradman of bowlers'.