Fiat employees go on strike over Cristiano Ronaldo's signing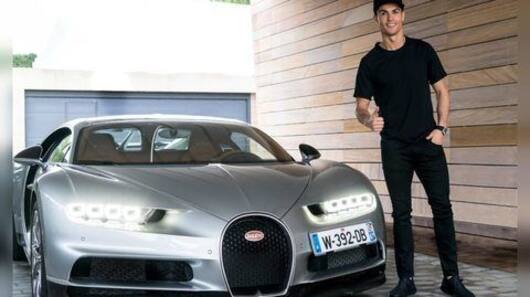 While football fans in Italy are celebrating the arrival of Cristiano Ronaldo, the workers of the Fiat Chrysler plant have gone on a strike.
Their problem is that Fiat is spending millions to land CR7, whereas, they haven't had a pay hike in 10 years.
Fiat is pumping €112mn to make this deal happen.
Notably, the Agnelli family runs both Juventus and the automobile-maker.
In context
Fiat workers protest the signing of Cristiano Ronaldo
Huge sacrifices
Fiat employees are making 'huge economic sacrifices'
The workers feel that their owner's decision to pay Ronaldo implies that Fiat would be missing out on investment.
The union believes that Fiat should be working towards improving the lives of thousands of people that than just enriching one footballer.
It finds it unacceptable that employees are making huge economic sacrifices while the money is being spent on Ronaldo.
Fiat workers unhappy with cash-strapped owner's decision
"It is unacceptable that while management continues to demand huge sacrifices from (Fiat Chrysler) workers over years, the same management decides to spend hundreds of millions of euros to buy a football player," the union said.
Love Sports news?
Stay updated with the latest happenings.
Notify Me
Massive deal
Have Juve overpaid for Ronaldo?
33-year-old Cristiano Ronaldo has signed a 4-year deal with Juventus.
Some believe that Juventus have overpaid for a footballer, who is nearing the tail-end of his career.
While pundits think Ronaldo would be able to make enough money, for Juventus, to cover his wages.
Ronaldo is the Champions League's leading goal-scorer and could help Juventus win the title that has eluded them since decades.