Sports
5 legendary footballers who never won the FIFA World Cup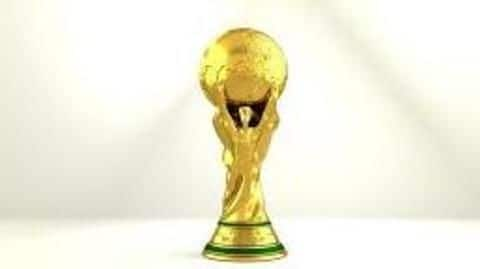 The 2018 World Cup final is knocking at the door and glory has once again eluded Ronaldo and Messi
The two legends are definitely among the best ever, but they have failed to land up the most coveted prize.
However, they are not in bad company.
Many of the greatest ever did not surmount this feat, and here we look at 5 such icons.
In context:
FIFA World Cup glory eluded these GOATs
14 Jul 2018

5 legendary footballers who never won the FIFA World Cup
Puskas

The galloping major without a World Cup
The Olympic champion for Hungary, Ferenc Puskas, has records to put him among the best.
Voted by IFFHS as the top goal-scorer of 20th century, his biggest achievement at the grandest stage was reaching the final in 1954.
Known as the Miracle of Bern, the 1954 final saw Puskas-led Hungary lose to West Germany, despite having a lead of 2-0 early in the match.
Love Sports news?


Stay updated with the latest happenings.
Maldini

Il Capitano without a cup
One of the greatest defenders of all time, Paolo Maldini never managed to win the World Cup despite his country's four victories.
Maldini was a part of the Italian squad in 4 World Cup tournaments- 1990, 1994, 1998 and 2002.
Maldini came close to laying his hands on the trophy in the 1994 final but Italy lost to champions Brazil in the penalty shoot-out.
Platini

Le Roy despite no World Cup wins
The three-time Ballon d'Or winner and Juventus legend, Michel Platini, led his team to the 1982 and 1986 semi-finals of the World Cup.
On both occasions, the Frenchmen lost to West Germany and Platini's dream of winning the cup remained unfulfilled.
Despite not being at his peak, Platini scored twice in the 1986 tournament.
Interestingly, he didn't participate in the 3rd place matches.
Rummenigge

The Needle who went blunt in two finals
Rummenigge was a part of the German squad in the 1982 and 1986 editions of the World Cup and reached but lost the finals on both occasions.
Also known as The Needle, he helped Germany win the 1980 European Championship and guided Bayern Munich to two European Cups.
His versatility, as a forward, made him the key figure in many of Germany's victories.
Cruyff

The philosopher, the rebel and another finalist.
Johan Cruyff was the most famous proponent of 'Total Football' and led Ajax to three consecutive European Cups from 1971 to 1973
Cruyff reached the final of the 1974 World Cup where Netherlands were favorites to win, but could not get the job done.
Netherlands lost 2-1 to hosts West Germany, despite having an early lead.