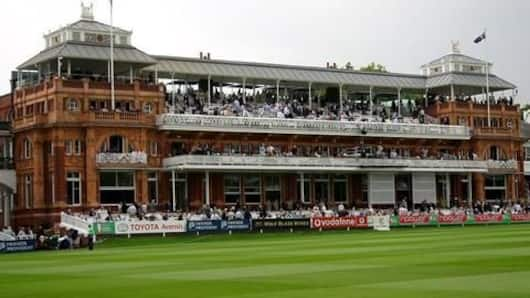 5 Indian cricketers who made their debut in England
England is the country where the game of cricket originated.
However, the sport has been adopted by numerous other nations as their favorite game, especially the Indian sub-continent.
India's first overseas Test tour was against England way back in 1932, where all the matches were played at Lord's.
Here is a list of 5 Indian players who made their debut in England.
The icon who made his debut in England
Vijay Samuel Hazare made his Test debut for India at London in 1946.
He is an icon of the sport who helped popularize cricket in India.
Hazare scored 31 runs in his debut innings before being bowled out by AV Bedser.
Interestingly, Hazare managed to pick up Bedser's wicket in England's 1st innings, when the Englishman was at 30.
The cricketer who turned a coach
Abbas Ali Baig has played far fewer Test matches than what his talent called for.
Baig only had 10 caps for his country between 1959 and 1967.
However, his greatest achievement is his debut Test century which he managed against England at Manchester in 1959.
Later, Baig became the Indian team's coach for the 1991-92 tour of Australia and the 1992 World Cup.
Love Sports news?
Stay updated with the latest happenings.
Yes, notify Me
The best Indian spinner ever
A legend of the game, Anil Kumble made his Test debut against England at Manchester in 1990.
Kumble impressed his team-mates and made a mark by taking 3 English wickets in 1st innings.
132 Tests and 619 wickets later, he stands tall among all the greatest spinners of all time.
His biggest achievement is the 10-wicket haul, in a Test innings, against Pakistan.
When The Wall started his affairs on the pitch
Also known as The Wall, Rahul Dravid is one of the most consistent Test batsmen the world has ever seen.
Hailing from Bangalore, the former Indian skipper made his Test debut at the Lord's in 1996, where he had an amazing partnership with Sourav Ganguly.
He scored a stunning 95-run knock.
He was the pillar of India's Test victory in Australia in 2003.
When the prince entered the field
The former Indian skipper made his ODI debut back in 1992, but his Test debut came against England in 1996 in the same match as Rahul Dravid.
Ganguly scored a ton in his first innings. It was followed by another in the second, thus cementing his place in the Test squad.
Sourav Ganguly also led India to the World Cup final in 2003.