Former SLC chief accuses two Lankan legends of match-fixing
Sports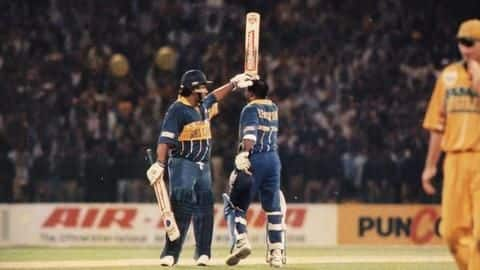 1996 ICC World Cup heroes, Arjuna Ranatunga and Aravinda de Silva, have been accused of match-fixing by former Sri Lanka Cricket President Thilanga Sumathipala.
He alleged the duo of being the first Lankan cricketers to be involved in a match-fixing scandal.
The former SLC chief has stunned everyone by his claims. It remains to be seen how the incident unfolds from here on.
Allegations
What has Sumathipala claimed?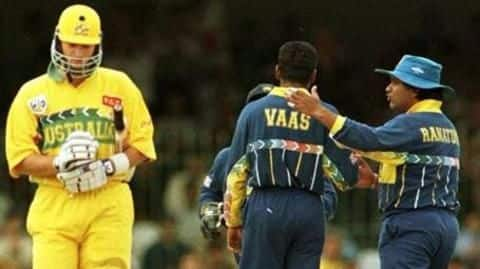 Thilanga Sumathipala has gone on to claim that the country's legendary cricketers took a bribe of $15,000 from someone named Gupta.
He also indicated that the duo were involved in match fixing in 1999.
Ironically, Sumathipala had blasted Ranatunga after the former Lankan skipper had raised doubts over the 2011 World Cup final in which India beat the Lankans.
Information
Sumathipala had questioned Ranatunga over 1999 WC
Earlier this year in January, Sumathipala had alleged that Ranatunga, who failed to defend the 1999 World Cup should be questioned. As Lanka were knocked out from the first round itself, Sumathipala stated that there were concerns amongst fans over Ranatunga throwing matches.
Rivals
A look at the rivalry between the two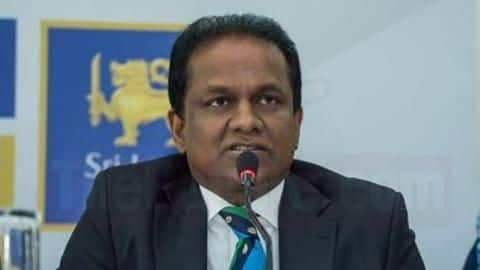 The duo have been involved in a long war of hitting out against each other.
Notably, they are big political rivals.
Ranatunga, himself, had alleged Sumathipala and his family of having links with bookies and that they took to gambling.
He had also fired shots on how Sri Lankan cricket has gone down the barrel under Sumathipala's administration.