Sports
Bus carrying journalists attacked in Rio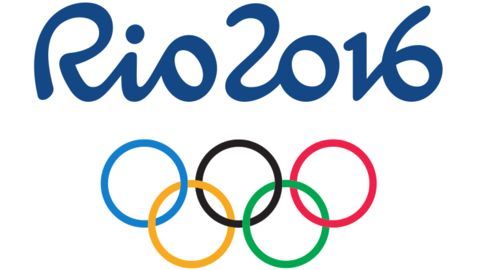 According to witnesses, a bus carrying journalists at the Rio Games had its windows shattered after being hit by an unknown projectile in an apparent attack on a highway between Olympic venues on Tuesday.
3 of the 12 journalists on the bus suffered minor injuries.
No serious injury was reported and it is still unclear whether it had been hit by bullets or stones.
In context:
Deteriorating law and order at Rio 2016
Law and Order situation in Rio in June 2016

After Rio declared a state of public calamity in June 2016, there were 17,116 robberies and 376 murders as compared to 10,678 robberies and 272 murders in June 2015. Street robberies shot-up to 8,011, cellphone robberies to 1,618 and police killings increased to 74.
Reported Crimes

Street crimes on the rise
In June 2016, New York Times reported 81% increase in street robberies as compared to June 2015.
The security chief for the opening ceremony was mugged at knife-point after he left the Olympics Stadium on Friday night.
On Monday a Greek official was robbed of $11,000 in electronics equipment.
Portugal's education minister was assaulted on Saturday while taking a stroll in an upscale-neighbourhood.
Love Sports news?


Stay updated with the latest happenings.
Reported Crimes

Attacks on women
On July 31, before the initiation of the Games, a fire-fighter was raped by a security officer in the Games Village when she went to sleep after completing a 12-hour shift.
Two Olympic boxers, Moroccan Hassan Saada and Namibian Jonas Junias Jonas, who allegedly attempted to rape 2 maids and a housekeeper working at the complex respectively, have been imprisoned and debarred from participating.
Previous attacks on the media

A bullet was shot through the roof of a media tent at the Olympic Equestrian Center on Saturday. No one was injured and officials said it was suspected to have been fired by a someone trying to shoot down a police blimp or a drone.
10 Aug 2016

Bus carrying journalists attacked in Rio
Eyewitness account

Sequence of events
According to the passengers, the bus was travelling from the northern venue cluster of Deodoro to the main Olympic Park in Barra da Tijuca when 2 shots were heard hitting the vehicle.
Windows were shattered which left two people with minor lacerations.
The passengers ducked onto the floor and after two kilometres a police car escorted the vehicle to the main press centre.
Love Sports news?


Stay updated with the latest happenings.
Preventive measures

Security measures tightened at the venue
The Rio Olympic Games Organising Committee has asked the driver to provide a statement to the police.
The bus will be subjected to an official inspection by the police and preliminary results will be released.
There would be no further comments until the "objects" have been identified.
The Area Defense General Coordinator of the army and military police have increased patrols in the area.
Brazil's security measures for Olympics 2016
12 Aug 2016

Olympics Officer shot in the head at Rio
A Police officer and 2 others were sprayed bullets after making a wrong turn while attempting to navigate the network of slums in Rio.
The officer, who was part of Brazil's National Security Force, is said to be stable at the moment.
The other 2 officers sustained minor injuries.
Authorities launched a crackdown in the area to nab the assailants.