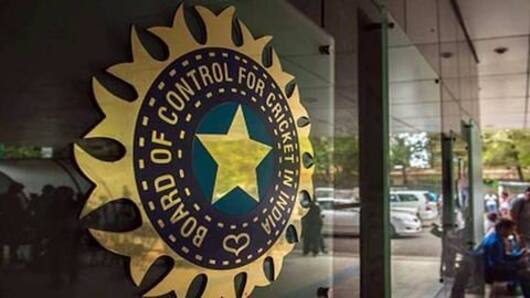 SC approves BCCI's draft constitution, lays some modifications
The Supreme Court, on Thursday, approved the draft constitution of the BCCI which was prepared by the Justice Lodha Committee. However, it has introduced some modifications.
According to reports, the SC has granted permanent membership of the BCCI to four of these cricket associations- Mumbai, Saurashtra, Vadodara and Vidarbha.
Meanwhile, the SC has discarded the one-state-one-vote policy recommended by the Lodha panel.
What is one-state-one-vote policy?
The one-state-one-vote was suggested by the Lodha panel to give new wings to state associations, which didn't have much say or representation in board meetings.
Maharashtra has two different associations and the same is true for Gujarat as well.
The panel had suggested only one association should represent one particular state.
The SC discarded this particular policy.
Permanent membership to be given to Railways, Services and Universities
The apex court has also restored the permanent membership of Railways, Universities and Services. These were earlier cancelled on recommendations of the SC-appointed Lodha panel as it had stated that the BCCI memberships should be distributed state-wise which could ensure more participation.
Love Sports news?
Stay updated with the latest happenings.
Yes, notify Me
The stance on cooling-off period
The court upheld the principle of cooling-off period as suggested by the Lodha panel.
But it did away with the imposition of cooling-off period for BCCI office bearers between two terms.
The Lodha panel had earlier insisted that the administrators need to have a cooling-off period before a member contests in the next elections.
Cooling-off period will come to existence only after two terms.
What has the SC stated?
The SC has asked the Registrar General of Tamil Nadu Societies to bring forward the approved constitution of the BCCI within four weeks time.
The BCCI constitution is supposed to be embraced by the state associations within a period of 30 days as directed by the apex court.
They have been also asked to intimate the Committee of Administrators (CoA).