Legend Clive Lloyd believes Kohli needs to improve his captaincy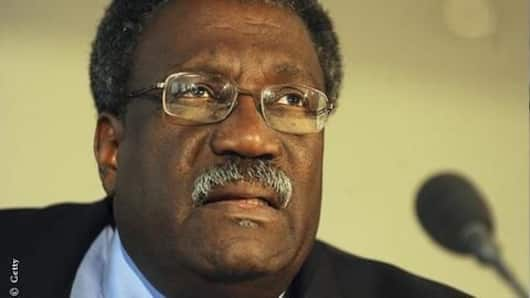 The West Indian legend Clive Lloyd was in London for a book launch, where he said that Indian skipper Virat Kohli has room to improve his captaincy skills.
Lloyd, himself, was the captain of the West Indies during 1970s-80s, a team considered one of the best ever.
However, the legend was all praises for the batsman Kohli.
Details follow.
In context
Clive Lloyd says Kohli's captaincy is a work-in-progress
Batsmen
Lloyd's views on Indian batsmen
Lloyd has said that Indian batsmen need to play at their fullest potential and hope that luck is on their side.
He added that even though it is difficult to bat overseas, especially when someone like Anderson is bowling, one needs to be patient.
The World Cup winning skipper praised Kohli's innings at Edgbaston and lauded the effectiveness of the Indian captain.
Captains
Lloyd's opinions on Indian captains
Lloyd said that during his playing years, he has seen Tiger Pataudi, Bishan Bedi, Sunil Gavaskar and Kapil Dev as captains.
Amongst recent skippers of the Indian squad, Lloyd appreciated Sourav Ganguly and MS Dhoni.
Regarding Dhoni, Lloyd appreciated his tactics and the way he led the team with authority.
Love Sports news?
Stay updated with the latest happenings.
Notify Me
Kohli
What does he think of Kohli as a captain?
Regarding the captaincy of Virat Kohli, the legendary batsman thinks that there is still room for improvement.
He praised the aggressive nature of the Indian skipper and the way he conducts himself as a captain.
Lloyd added that it is imperative to trust each other and added that he sees a lot of potential in Kohli as a captain.
Stats
Virat Kohli's stats as a captain
Virat has the same number of victories as captain as Sourav Ganguly.
He has captained India in 37 matches, winning 21 of them.
A team's consistency can be measured by the win:loss ratio, and this is where Kohli rules again.
Ganguly's win:loss ratio is 1.62, winning 21 matches and losing 13.
Kohli's ratio is 3.5, he has won 21 matches, losing 6.