Sports
Zlatan strikes in ManU win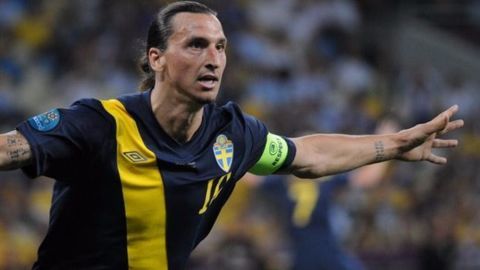 Making his debut at the English club Manchester United, Sweden's Zlatan Ibrahimovic was the star in a 3-1 win against Bournemouth.
He made his mark by arrowing a 25 yard drive into the Bournemouth goal post.
ManU boss Jose Mourinho praised the striker saying the Zlatan would be phenomenal for the team and the premier league.
In context:
English Premier League 2016-17
The Premier League is a professional tournament for football clubs in England. It was first played in 1992.
A total of 20 clubs from England participate in the league along with one club from Wales.
Premier League is the most watched football league in the world.
Manchester United has won the tournament 13 times, maximum wins by any team.
14 Aug 2016

Manchester City win, champions Leicester lose to Hull City
Manchester City won their first match against Sunderland at the EPL on Saturday. Guardiola's team had a rather tough time winning the match 2-1.
Current champion Leicester were handed a shocking defeat of 2-1 from Hull City in Hull.
The match between Tottenham and Everton ended in a 1-1 draw. So did the match between Middlesbrough-Stoke City and Watford-Southampton.
Love Sports news?


Stay updated with the latest happenings.
15 Aug 2016

Zlatan strikes in ManU win
Liverpool defeat Gunners 4-3

Arsene Wenger's Arsenal lost to Liverpool 3-4 in the first weekend of the Premier League. Defending the defeat, Arsene said that most his players were not physically fit to play for the match.
15 Aug 2016

Broadcasting trouble for Premier League, fans angry
Australian broadcaster Optus has left football fans outraged when there were troubles during the broadcast of the Premier League.
Optus telecommunications signed a three year deal for about $180 million for broadcast of the League.
Twitter saw the hashtag #OptusOut trending as the broadcast for the Sunday's games was interrupted many times. Sometimes, the live feed was delayed by 60 seconds.
There was a problem with the Premier league satellite: Optus

An Optus spokesperson said, "We have been advised by the Premier League that the disruption was caused by their satellite distribution supplier." She added that they switched to alternative feed as soon as they got to know about the issue.