Arsene Wenger was sacked by Arsenal, claims Jack Wilshere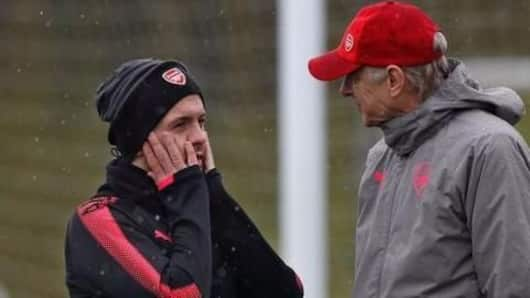 Former Arsenal mid-fielder Jack Wilshere has made a stunning revelation about Arsene Wenger.
As per earlier reports, Wenger had willingly resigned from his post at the end of 2017-18 season.
However, Wilshere, who moved to West Ham, has now claimed that the Frenchman was sacked by the management. Notably, he had been at the helm for 22 years.
Here is more on the same.
In context
Wilshere makes big revelation about Wenger
Claims
Wilshere reveals how things panned out
Wilshere told the BBC, that while he was injured he had a word with Wenger, and initially he was told that there will be no new deal for him.
The mid-fielder stayed at Arsenal and made an impressive comeback in the second half of the campaign.
He was then offered a new deal before Wenger got the stick from the management.
Details
Wenger's dismissal changed everything, laments Wilshere
Wilshere, who has joined the Hammers in a three-year-deal, stated that everybody in the club was shocked about Wenger's dismissal.
But Wenger didn't leave the club immediately, rather he announced his decision in April, close to season end.
His contract was supposed to expire at the end of 2018-19 season.
Arsenal appointed Unai Emery as the new head coach, as Wilshere left the Gunners.
Love Sports news?
Stay updated with the latest happenings.
Notify Me
Legacy
Wenger left a legacy at Arsenal
The former manager won three Premier League titles and seven FA Cups with Arsenal.
He won the season double twice in 1998 and 2002.
Moreover, Arsenal are the only club to go unbeaten in the Premier League in the 2003-04 season.
Wenger said that he managed the club with integrity and commitment and urged the fans to take care of the values of Arsenal.
Arsenal
Why Arsenal chose to do away with Wenger?
Wenger had the chance of going out in 2017 on a high after winning the FA Cup, but he rather decided to sign a new deal.
The club finished 6th under him in 2017-18.
Fans had grown frustrated with Wenger and the lack of desired results must have prompted the club to take the decision of letting him go.