Sports
India-Puerto Rico to play friendly football match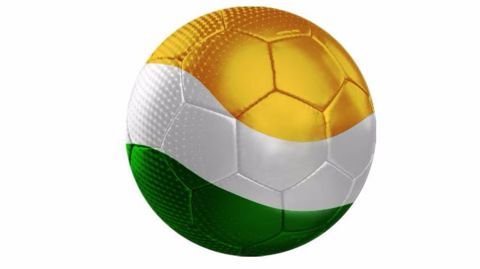 India will host Puerto Rico in a international friendly football match in Mumbai today.
It will be a first time for Indian football team that they will face a South American team. India has not faced a non-Asian nation in the last five years.
India is ranked 152 in the FIFA rankings, whereas Puerto Rico is ranked 114, a good 38 spots above India.
In context:
The rise of the Indian football team
2015

Poor show at the World Cup qualifiers
Of the eight World Cup qualifier matches played, India won two matches and lost five, drawing the remaining one.
India lost both their matches against Oman. Iran and Turkmenistan beat the Indian team in their respective matches.
India won one match against Nepal and drew the second one.
Guam beat India in the first encounter, while India won in the second one.
2016

India win seventh SAFF title, but lose in World Qualifiers
In January, India beat Afghanistan 2-1 to win a record seventh SAFF Championship title.
India lost to Iran and Turkmenistan again in the World Cup qualifiers. India had earlier lost to these teams in 2015.
In the Asia Cup qualifiers, India beat Laos in both the matches. In the first match India won 1-0 and 6-1 in the second.
Love Sports news?


Stay updated with the latest happenings.
03 Sep 2016

India-Puerto Rico to play friendly football match
First International friendly match since 1955

The international friendly match between India and Puerto Rico is scheduled to be played at Andheri Sports Complex, Mumbai. It will be first time in 61 years since 1955 when India played USSR, that an international friendly will be played at the venue.
Indian team

Coach Constantine building a young side
Indian team coach Stephen Constantine announced that goalkeeper Gurpreet Singh Sandhu will lead the team against Puerto Rico.
A squad of 27 players have been assembled at Mumbai, 13 of which are below 23 years of age. So it will be no surprise to see young legs in the Indian team.
Commenting on the game Constantine said, "We will play an attacking game."
We can do anything in India at 'lastminute.com': Constantine

Indian coach Stephen Constantine was amazed to see how the ground at Andheri Sports Complex was transformed. He said, "In India we can do anything we want, whenever we want, at lastminute.com."
Love Sports news?


Stay updated with the latest happenings.
04 Sep 2016

India beat Puerto Rico at Mumbai
The Indian football team beat Puerto Rico 4-1 in a friendly match hosted in Mumbai.
Puerto Rico's Emmanuel Sanchez scored the first goal of the match in the seventh minute, off a spot kick.
However India's Narayn Das, Sunil Chhetri, Jeje Lalpekhula and Jackichand Singh decimated Puerto Rico's defence, scoring in the 18th, 26th, 34th and 58th minute respectively.