#BirthdaySpecial: How Robin Singh changed the face of Indian fielding?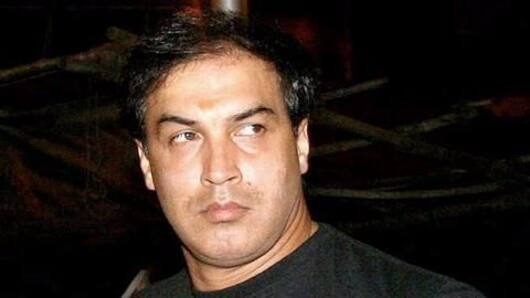 Robin Singh is always remembered for his dedication and zeal on the field.
The former Indian cricketer was a handy all-rounder. During his heydays, he took the Indian fielding to the next level. He was an inspiration to several youngsters.
Born on September 14, 1963, Robin has turned 55 today.
In this article, we analyze how he changed the face of Indian fielding.
In context
A look at some of India's best fielders
All-rounder
Robin was a core member of India's ODI set-up
After making his debut in 1989, Robin waited seven years for his next chance to represent India and play white ball cricket.
He was recalled for the Titan Cup in 1996 and from there on, he never looked back.
An all-rounder, Robin was a live wire on the field and hardly ever set a wrong foot.
He was, probably, India's first genuine finisher.
Fielding
Robin took Indian fielding to the next level
Robin appeared in 136 ODIs for India and took 33 catches.
He also scored 2,336 runs with the bat, including a top score of 100.
At a time, when Indian fielding was considered below par, Singh came in and changed the world's perception.
He had a strong arm in the outfield and formed a good partnership with Ajay Jadeja.
Robin's contributions can't be ignored.
Love Sports news?
Stay updated with the latest happenings.
Notify Me
Duo
Post Robin, new generation Yuvraj and Kaif came in
Post Robin Singh's era, India saw the rise of Yuvraj Singh and Mohammad Kaif in the early 2000s.
The youngsters were charismatic and dictated the point and cover region beautifully.
Their performances were eye-catching.
From saving runs, taking acrobatic catches to accounting for run-outs, Yuvi and Kaif were the real deal on the field.
Raina
Raina came in and took fielding to another level
Yuvi and Kaif's electric nature, on the field, compelled India to focus on fielding and that shaped up the next phase.
In came Suresh Raina, who joined them and became an integral part of the team.
He was quick and anticipated the ball like a hawk.
He went on to become, perhaps, India's best ever in 2000s.
World class
Kohli, Rohit and Jaddu formed a world class unit
With Raina leading by example, the new bunch of players came into the side with strong attributes.
Suddenly India started producing top class fielders.
From Virat Kohli, Ravindra Jadeja to Hardik Pandya, this bunch is regarded as one of the best in the world.
Together with Raina, the unit has reached greater heights and is unstoppable.
Scenario
India one of the best in fielding
These days, fielding is an important aspect of the sport.
India can safely be considered among the top 3 fielding units in the world.
Young cricketers, who come in to the side, know that their fielding needs to be terrific if they need to seal a spot in XI.
But one man deserves special recognition for our rise and that is Robin Singh.