Sports
De Villiers opens up about racism in South Africa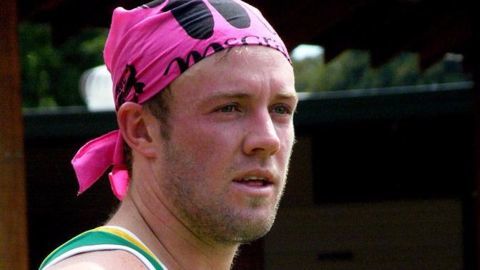 In his autobiography, AB: The Autobiography, AB De Villiers has revealed what happened before the 2015 World Cup semi final.
The South African captain revealed that he was told by selectors that Vernon Philander and not Kyle Abbot will be part of team.
This decision was taken to make sure that four numbers of non-white players are in the team to meet 'Transformation Targets'.
In context:
Racism in South African cricket
About

South Africa banned due to racism
In the 1950s South Africa was divided into four different races, with whites dominating everyone.
That had a direct effect on cricket with only white men in the South African cricket team.
Non-white people were not selected, inviting severe criticism from all over the world.
South Africa was even banned by the ICC and did not play an official ICC tournament.
Love Sports news?


Stay updated with the latest happenings.
Cricket South Africa

South Africa starts playing international cricket
Cricket South Africa (CSA) is the official body to govern cricket in South Africa. It was formed on 29 June 1991.
The board looks after the national and international cricket of South Africa.
After the board was formed, South Africa became a full time member of ICC on 10 July 1991.
Following its formal acceptance, South Africa was allowed to play international cricket matches.
SA Sports Minister gives out 'Transformation Targets'

To make sure that non-white athletes make it to international cricket, South Africa's sports minister has set transformation targets for various sports in the country. According to the government, 60% of the cricket team needs to be non-white.
06 Sep 2016

De Villiers opens up about racism in South Africa