Sports
Cash prizes for athletes winning medals at 2016 Paralympics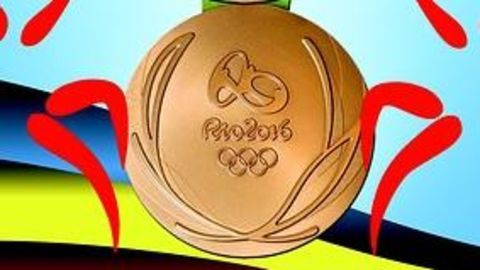 With 2016 Paralympics a day away, India's sports ministry has announced cash prizes for the athletes who will return with medals.
Athletes winning gold medals will be awarded Rs.75 lakh, while silver and bronze medalists will be awarded Rs.50 lakh and Rs.30 lakh respectively.
Prime Minister Narendra Modi wished the athletes ahead of the games saying Indians will be cheering enthusiastically for the athletes.
In context:
2016 Summer Paralympics
About

Paralympics 2016 to kick off tonight in Rio
The 15th Summer Paralympics will take place from 7-18 September in Rio de Janeiro.
About 4350 athletes from 160 countries will be participating at the Paralympics, competing in 22 sports.
Two new sports, canoeing and paratriathlon, have been added to this year's games.
At the 2012 Paralympics held in London, China topped the medals table with 95 gold, 71 silver and 65 bronze medals.
Paralympics in trouble

Organizers face financial obstacles ahead of the opening ceremony
The 2016 Olympics concluded successfully with several difficulties faced by the organizers. The situation is no different for the Paralympics.
There has been a major budget deficit of over $8 million.
Paralympics organizers failed to send travel grants to the competing countries to travel to Rio for the games.
To tackle the issues, budget cuts in workforce and transport services have been made.
Love Sports news?


Stay updated with the latest happenings.
Paralympics get funding; travel grants sent

A day before the opening ceremony, International Paralympics Committee confirmed that travel grants would be sent before the games. This announcement came after additional grants were given by the Rio City Government and other sponsors.
India at paralympics

India's largest contingent for 2016 games
India will be sending its largest contingent of athletes for the 2016 Paralympic games.
A total of 19 differently-abled athletes from India will be participating at the games in five different sports - athletics, swimming, archery, shooting and power-lifting.
India has previously won eight medals in the 12 Paralympic games till now including one silver medal at the last 2012 Paralympics held in London.
07 Sep 2016

Cash prizes for athletes winning medals at 2016 Paralympics