Messi overtakes Ronaldo in Champions League hat-trick count
Sports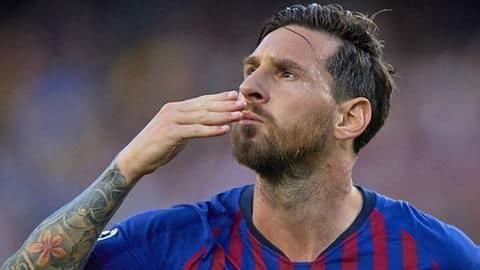 PSV Eindhoven fell victim to Leo Messi, last night, as he dissected their defense single-handedly.
He thumped in his 8th Champions League hat-trick.
With this, he overtook Cristiano Ronaldo in terms of most number of hat-tricks.
Messi now has 103 Champions League goals to his name. He is behind CR7, who has 120 goals.
Here we look at the Argentine's UCL hat-tricks.
2016
Messi scored two hat-tricks in 2016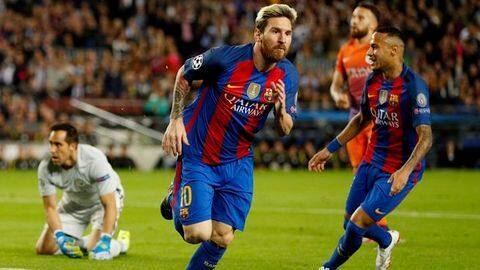 In 2016-17 season of Champions League, Messi scored a total of 11 goals and two hat-tricks.
Messi netted in a sumptuous hat-trick against Manchester City, whose manager Guardiola saw his team decimated by Barcelona, whom he had helped become one of the best.
Messi also scored a hat-trick against Celtic in a group stage match, which saw Barcelona stomp 7-0 over their Scottish rivals.
Ajax-APOEL
APOEL and Ajax fell prey to Leo Messi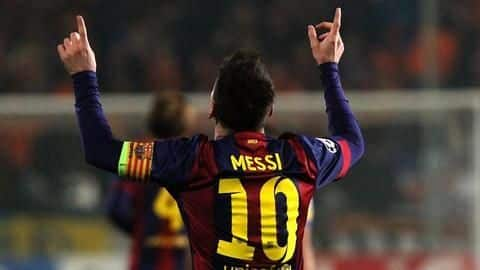 APOEL, the club from Cyprus, saw Messi at his very best in 2014 when they were thumped 0-4 at home by the Blaugrana.
Interestingly, the match saw Suarez scoring his first goal for Barcelona.
During the 2013 group H opener match against Ajax, Messi scored another hat-trick and Barca cruised over their opponents with the scoreboard reading 4-0.
Leverkusen
Bayer Leverkusen and Plzen have also been Messi's victims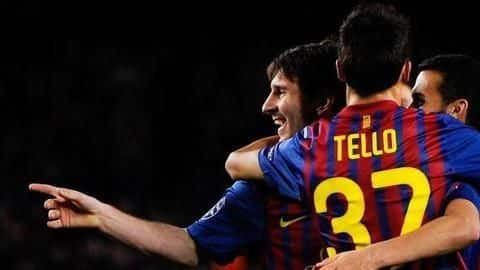 Messi scored five goals against Bayer Leverkusen during the 2011-12 knockout stages of the Champions League.
It still is the only time, someone has scored 5 goals in a Champions League match.
Messi scored another hat-trick in the same tournament's group stage against FC Viktoria Plzeň, which helped Barca sail into the knock-out stages.
Arsenal
Wenger's Arsenal were routed by a Messi masterclass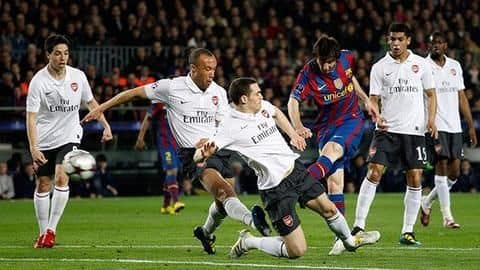 The 2010 Champions League saw Arsenal face Barcelona in the quarter-finals and Messi was at his lethal best in the match.
The Argentine magician replied to Arsenal's opener in style, scoring his hat-trick well before half-time.
He fired again with a stunning goal in the second half and took the aggregate to 6-3 in Barcelona's favor.