Sports
Ryan Lochte handed a 10-month suspension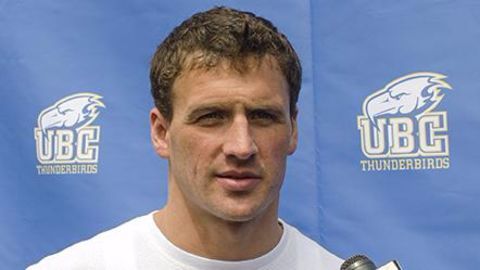 The US Olympic Committee has handed Ryan Lochte a 10 month suspension and a fine of $100,000 for lying about being robbed while at Rio de Janeiro.
The suspension has made him ineligible to participate in the World Championships taking place in July 2017.
Ryan's team-mates, who were with him during the drunken night at Rio, have been handed four-month suspensions.
In context:
The Rise and fall of Ryan Lochte
Debut Olympics

Ryan Lochte
Ryan Lochte is an American swimmer who is the world record holder in the 100-meter individual medley, 200-meter individual medley (long, short course), and 400-meter individual medley (short course).
He first participated in the 2004 Athens Olympics where he won gold in the 4x200m freestyle relay and silver in 200m individual medley.
During the 2007 World Aquatic Championships, he won gold in 200m backstroke.
2008 and 2012

Lochte breaks world record at 2008 Beijing Olympics
At Beijing, Lochte won two gold medals in the 200m backstroke and 4x200m freestyle relay, and two bronze medals in the 200m and 400m individual medley.
He broke the 200m backstroke world record.
Lochte beat Michael Phelps to win gold in the 400m individual medley at London. He won another gold in the 4x200m freestyle relay. He also won two silvers and a bronze.
Love Sports news?


Stay updated with the latest happenings.
Lochte at 2016 Rio Olympics

Winning a gold in the 4x200m freestyle relay at the Rio Olympics, Ryan Lochte has won a total of 12 Olympic medals. He ranks second behind Michael Phelps for most medals by a male athlete in the Olympics.
2016 Rio Olympics

Ryan allegedly held at gun point; robbed
On 14 August 2016, Ryan Lochte claimed that he and three team mates were held at gun point and robbed by men who posed as police officers.
A investigation by Brazilian police revealed that Ryan and his team-mates were under the influence of alcohol and vandalised a gas station's restroom.
The security guard drew a gun at them asking them to pay for vandalism.
09 Sep 2016

Ryan Lochte handed a 10-month suspension