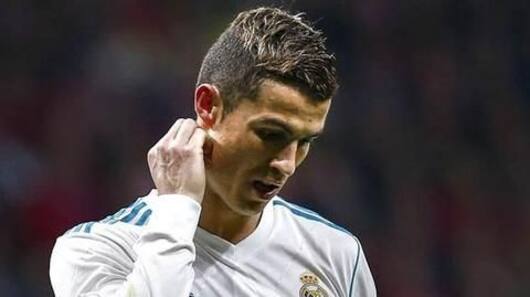 #MeToo: After rape allegations, three more claims surface against Ronaldo
In a shocking development, three more women have reportedly come forward with claims that they were sexually assaulted by Juventus ace Cristiano Ronaldo.
The development comes after a woman from Las Vegas, Kathryn Mayorga, broke her silence and alleged that Ronaldo had raped her in 2009 and paid her hush money.
The new claims are being investigated.
Here are the details.
What we know about the new allegations
Speaking to British publication, The Sun, lawyers for Kathryn Mayorga said that they are probing the new allegations against the ace footballer.
One of the women claim to have been raped by Ronaldo after a party, while another alleged that she had been 'hurt' by the superstar.
Meanwhile, the third has alleged that she entered into a non-disclosure agreement with Ronaldo, like Mayorga did.
Several things remain unclear at this point
Several things, however, are unclear at this point.
Firstly, it's not clear whether the second and the third woman have alleged sexual misconduct on part of Ronaldo.
Secondly, it's unclear whether Italian belly dancer Karima El Mahroug, who had earlier alleged that Ronaldo had paid her €4,000 to sleep with her at a Milan hotel in 2010, is one of the accusers.
Love Sports news?
Stay updated with the latest happenings.
Yes, notify Me
Things don't look good for Cristiano Ronaldo
Credits:
Despite the lack of clarity, the new set of allegations don't look good for the Juventus superstar who has, so far, vehemently denied allegations of rape made by Kathryn Mayorga.
Mayorga had earlier alleged that she had been anally raped by Ronaldo in Las Vegas in 2009, following the footballer's big-money move to Real Madrid.
She has gone into hiding since the story broke.
Cristiano Ronaldo denies Mayorga's allegations on Twitter
I firmly deny the accusations being issued against me. Rape is an abominable crime that goes against everything that I am and believe in. Keen as I may be to clear my name, I refuse to feed the media spectacle created by people seeking to promote themselves at my expense.

— Cristiano Ronaldo (@Cristiano) October 3, 2018
Not everyone seems convinced about Ronaldo's innocence
Yet, despite the support by Juventus for Ronaldo, not everyone seems convinced about Ronaldo's innocence.
Although EA Sports released FIFA 19 with Ronaldo on its cover, the gaming company has since removed all mentions of CR7 social media accounts. It has added that it is 'closely monitoring' the situation.
Meanwhile, Ronaldo's sportswear sponsor Nike is also concerned about its name getting tarnished.
Twitterati post evidence of Ronaldo's name being removed by EA
After the rape allegation against Ronaldo, it looks like EA has removed all references to CR7 from their Twitter page. pic.twitter.com/AzaQuFYnAY

— Jason Ence (@jasonuk17) October 4, 2018