Belgium facing a massive football fraud as raids, arrests commence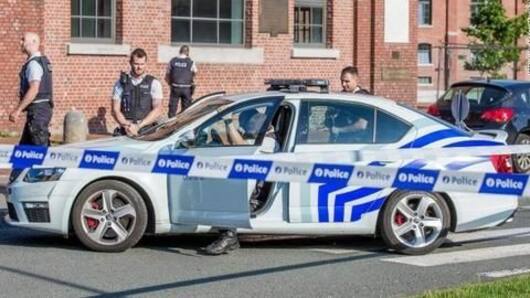 Months after Belgium surprised the world by coming third in the 2018 FIFA World Cup, the country has been rattled by reports of large-scale corruption in its domestic football structure.
44 searches were carried out at top Belgian clubs and residences.
Further, raids have also been carried out at houses in other countries including France, Luxembourg, Cyprus, Montenegro, and nine arrests have been made.
In context
Belgian football rattled by match fixing, police raids
Prosecutor
What did the investigation reveal?
The government prosecutor's statement says that an investigation was carried out for a year after which it was found that there was large-scale corruption in financial dealings within Belgian football, especially by sports agents.
Reportedly, there were indications 'of possible influencing of games' (match-fixing) as well.
The statement added that the investigation looked into 'criminal organization, money laundering, and private corruption'.
Raids
Raids were carried out at the biggest clubs of Belgium
Belgium's three biggest clubs- Anderlecht, Standard Liege, and Brugge had their club premises searched by the authorities.
Brugge's coach was taken in for questioning as well, as was a former Anderlecht manager, Bayatein.
184 police officials were deputed in carrying out the raids in all parts of the country, and a more 36 were deployed for searches in the other countries.
Love Sports news?
Stay updated with the latest happenings.
Notify Me
Claims
Belgian football linked with human trafficking, drug trade
The veteran Belgian international Vincent Kompany has said that the recent proceedings have not come to him as a shock because Belgium's football transfer market has been shrouded in mystery for long.
The country's league is filled with players of African origins and hardly any of them make it big.
Belgian football was also accused of links with human trafficking, drug trade, and prostitution.
9 arrests have been made so far
In connection to the cases, nine individuals have been arrested by the police, among whom there are three football agents and one referee of the premier division. It has also been informed that the big clubs were not involved in match-fixing.