#INDvWI: Should Pant be selected over Dhoni in ODI XI?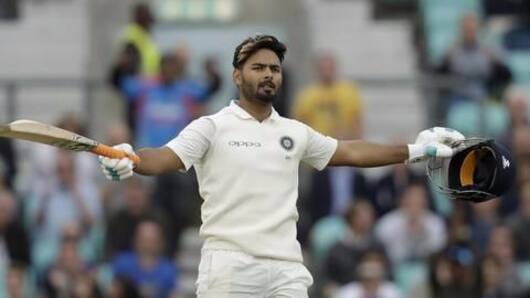 Both Rishabh Pant and MS Dhoni were selected for the ODI series against West Indies, to be played from October 21.
The BCCI, which sees Pant as the future Indian keeper across all formats, would be interested in grooming him in ODIs.
An in-form DK was dropped as Pant got the backing.
Here we decode the reasons of Pant getting a spot in XI.
In context
INDvsWI ODIs:Pant should get a spot in XI
World Cup
India need a back-up for the World Cup
With only 15 players forming the World Cup squad, it is unlikely that Rishabh Pant would make the cut.
Further, the BCCI has clearly communicated that Dhoni is the number one choice till the 2019 World Cup.
But India do need a back-up and that's where Pant comes in.
Therefore, giving him a chance could help him be prepared if and when needed.
Safe
In this relatively safe series, Pant could be tried
Home conditions and a relatively weak opposition present an ideal situation to try out Pant.
As a batsman, he has done an able job in the Tests, and that can propel him to show his mettle in ODIs.
Further, India go in with some major names missing, mainly due to injuries and that's why Pant can stake his claim in the middle-order.
Love Sports news?
Stay updated with the latest happenings.
Notify Me
Dhoni
Dhoni could groom Pant in this series
Pant has tons of work to do as a keeper. He has to improve and with time we hope to see him rectify the problems he faces.
Fortunately, he has the age on his side.
Perhaps the selectors can help him to learn from MSD and get a hang of ODI cricket.
There's nobody better than Dhoni to groom a raw talent like Pant.
Form
Dhoni not in the best of touch
Dhoni hasn't been scoring runs freely, in recent times.
This has made the Indian middle order extremely fragile.
With him not being the able finisher any more, Pant could get the role in seeing off India during the latter stages of a match.
Pant can be added in the XI as a finisher ahead of Manish Pandey.
Possibility
Possibility that both MS and Pant could play
This series is crucial for Dhoni, as well, to get some runs ahead of the tour of Australia.
Therefore, Dhoni is likely to feature as he adds more than just his batting.
But India need to think beyond Dhoni. Pant's inclusion suggests he is the next choice.
We may see both MS and Pant in the line-up, with the latter as a pure batsman.