Sports
IPL's KKR clocks faster growth than Manchester United: BCCI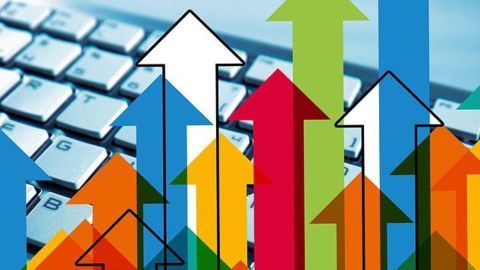 The Board of Control for Cricket in India stated that the Indian Premier League has scripted faster growth than the football league Manchester United.
According to a study conducted by appraisal company Duff & Phelps, IPL is valued at $4.5 billion.
The BCCI also stated that Kolkata Knight Riders' Twitter followers grew by over 300%, much higher than Manchester United's growth of nearly 204%.
In context:
BCCI: IPL'S KKR growing faster than Manchester United
The Board of Control for Cricket in India (BCCI) is the apex body in India for governing cricket in the country.
The board was established in December 1928 under the Tamil Nadu Societies Registration Act.
The board backs the popular Indian Premier League (IPL), which sees various franchise teams across different Indian cities contesting every year under the Twenty20 format.
Money

Decoding IPL's economics
IPL's predominant source of income is its corporate sponsors. This is a guaranteed sum generated annually from the league's official sponsors.
A pre-determined percentage of funding (approximately 60%) received from sponsors sees an equitable distribution amongst all franchises.
Similarly, television broadcasting rights of the games is another spectacular source of funding as a chunk of its proceeds as BCCI distributes it equally amongst franchises.
Love Sports news?


Stay updated with the latest happenings.
Championship Prize: Striking gold!

IPL teams see massive windfall gains in the event of winning the IPL Championship. The prize money is a whopping amount. The most recent Championship team of the 2016 will take prize money worth Rs. 20 crore and the runners-up will get Rs. 11 crore.
24 Sep 2016

IPL's KKR clocks faster growth than Manchester United: BCCI
KKR growth

Kolkata Knight Riders makes big gains
One of the IPL franchisees, KKR was reported to have exceeded the annual growth-rate gained by one of the biggest football clubs, Manchester United.
Statistics stated that the 300% annual growth on social media for Kolkata Knight Riders has helped in boosting the sport in the region.
The stupendous growth over Manchester United has left critics stumped after statements on declining IPL viewership surfaced.
Viewership

Looking forward: IPL's targets
After being valued at a massive Rs.27,000 crore, data has suggested that the league is one of the richest in the world.
Nearly 100% ahead of Manchester United in terms of annual growth last year, the BCCI officials state that this highlights the growth of regional sports.
An official also stated that they were looking to reach the 100 million unique viewership this season.
Love Sports news?


Stay updated with the latest happenings.
IPL impact: 0.6% of India's GDP

"A report by management consultancy firm KPMG puts the total impact of IPL 2015 on the Indian economy at Rs 1,150 crore, more than 0.6 % of the country's GDP," said the BCCI in its annual report.