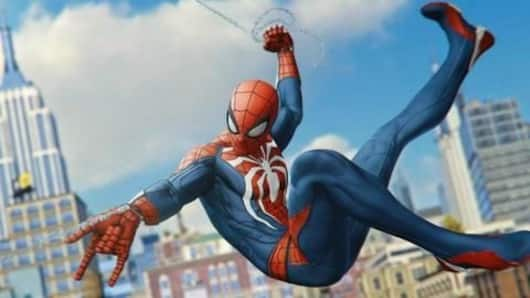 #GamingBytes: Marvel's Spider-Man for PS4 DLC release date and details
Marvel's Spider-Man for PS4 received widespread critical adulation.
The gameplay was so well executed that fans kept asking for additional downloadable content.
Developers Insomniac Games heard the requests and fans will be excited to know that the first chapter of the DLC 'Marvel's Spider-Man: The City That Never Sleeps' titled 'Marvel's Spider-Man: The Heist' will be releasing on October 23.
Read about it here.
All about the new content's story
Credits:
'The Heist' marks the first chapter in the three-part DLC story.
The interconnected story will start with an art museum robbery that leads to Peter Parker's Spider-Man and MJ crossing paths with an old love interest from Parker's past, Felicia Hardy, or Black Cat.
The additional content promises new story missions, a new faction of enemies, crimes, challenges, trophies, and three exciting Spider-Man suits.
Appreciation for the artwork in 'The Heist'
'The Heist' has its own brand new artwork, made in collaboration with Marvel's artists. The work features Spider-Man and Black Cat. It was made by famed artist Adi Granov, who notably provided the concept and key-frame artwork in the 2008 Iron Man movie.
Love Sports news?
Stay updated with the latest happenings.
Yes, notify me
Time to suit up and go webslinging
Among the three suits that our favorite web-crawler is getting is the famed Scarlet Spider II suit.
Another recognizable suit is the Spider-UK suit from Spider-Verse the 2014 comic arc, that explores the adventures of alternative Spider-Man's versions.
The DLC also gets an original suit, called the Resilient Suit designed by famous Marvel illustrator Gabriele Dell'Otto, whose notable artwork includes the 'Secret Wars' miniseries.
How to get your hands on the DLC?
Fans can purchase the first chapter at the PlayStation store for $9.99. Alternately, they could purchase the entire DLC at $24.99 and save money in the process. Purchasing the entire DLC now will give players access to the other two chapters upon release.